Social media resources: LGBTI campaign Facebook cover image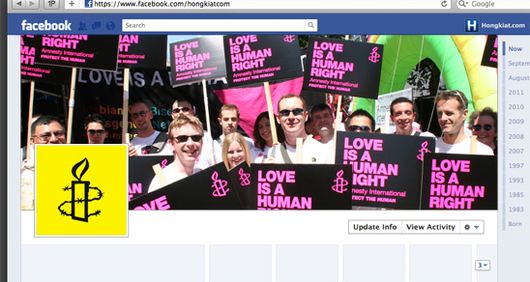 An iconic image from our LGBTI campaign work that you can use as a Facebook cover image for your group's page, or for your personal account. It's cropped to the right dimensions so all you need to do is download it and add it to Facebook.
To use this image, just download it (right-click this and select 'save link as...') and then upload it to your Facebook page.