Save the Human Rights Act Pocket Guide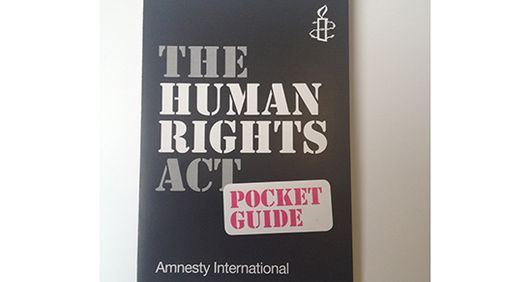 Pocket-sized but full of information this guide is a great way to engage people who are not yet aware of the importance of the Act.
These small guides are great to hand out at events or use on stalls.
Order your free pocket guides by calling 01709 448 579.
Please quote code HRA002 when ordering.