Save the Human Rights Act Mini Guide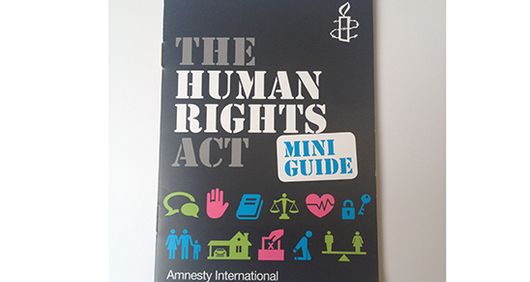 Mini guides to the Human Rights Act sets out:
What is the Human Rights Act?
What has the Human Rights Act ever done for us?
Cases of real people who have used the act
What can you do
It also includes an action card to Michael Gove, Secretary of state for Justice and Lord Chancellor.
This is a great resource to help spread the word about the importance of the act with people and get them taking action.
Order your free mini guides by calling 01709 448 579.
Please quote code HRA001 when ordering.