Saudi Arabia: Palestinian father and son arbitrarily detained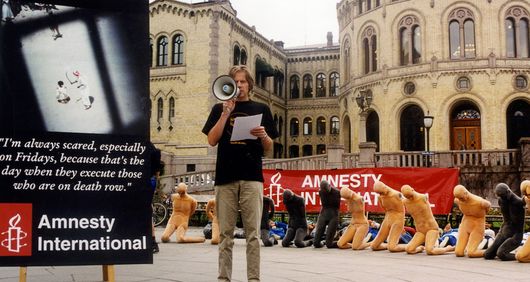 On 4 April 2019, Palestinian national, Dr Mohammed al-Khudari, 81, and his son, Dr Hani al-Khudari, 48, were arbitrarily arrested and remain in detention without charge. They were held incommunicado and in solitary confinement for the first three months of their detention. Dr Mohammad al-Khudari requires adequate medical attention and treatment for cancer. 
Background:
The arrests of these two Palestinian nationals is part of a wider crackdown by the Saudi Arabian authorities on Palestinians residing in Saudi Arabia with a perceived link to Hamas de facto authorities. Since February 2019, the Saudi authorities have detained approximately 60 Palestinians visiting or residing in Saudi Arabia, including students, academics, and business men.
According to the family members of the detained Palestinians, they have been subjected to enforced disappearance, held in solitary confinement and detained incommunicado. Until this day, the detained Palestinians have been held in detention without charge or trial and have no access to legal representation.
Dr Mohammed al-Khudari is a Palestinian national and a retired doctor and politician, who has been residing in Saudi Arabia for approximately 30 years. Dr Mohammed al-Khudari was the official representative of the Hamas de facto authority in Gaza, in Saudi Arabia. He was responsible for coordinating relations between the Hamas de facto authority in Gaza and the government of Saudi Arabia. He resigned from his position and has been inactive for the past ten years due to his illness.
His son, Dr Hani al-Khudari is a Palestinian national with no political affiliations. He completed his Ph.D. in computer science and is currently a professor at Um al-Qur'a University, where he was arrested.
PLEASE TAKE ACTION until 23 January 2020
Please write using your own words or the template letter provided in the attached documents, in Persian, English or your own language, to the listed address as soon as possible: 
King Salman bin Abdul Aziz Al Saud
The Custodian of the two Holy Mosques
Office of His Majesty the King
Royal Court, Riyadh
Kingdom of Saudi Arabia
Fax: +966 11 403 3125
Twitter: @KingSalman
Copies could be sent to:
Human Rights Commission
Dr. Awwad Alawwad
Email: info@hrc.gov.sa
Twitter: @HRCSaudi
Downloads