October 2013 Local group monthly action: demand justice in Sri Lanka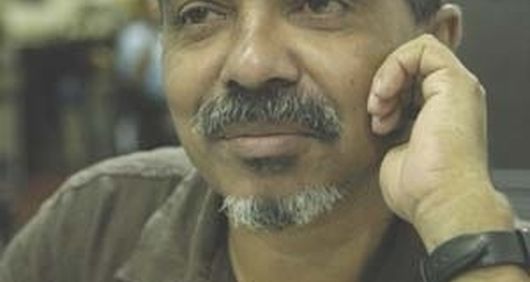 Prageeth Eknaligoda is a journalist and cartoonist. He is an outspoken critic of the government. And he has disappeared.
He went missing over three years ago, on his way home from work. It was 24 January 2010, just days before the Presidential election. His family have not heard from him since.
We believe he may have been made to disappear because his writings displeased somebody with power. The police have made little effort to investigate.
As Sri Lanka gears up to host a meeting of Commonwealth leaders in November, it's time to demand progress and a better future for the people of Sri Lanka, for people like Prageeth.
What can you do
We're asking you to write to both the Commonwealth Secretary General, Kamalesh Sharma and to UK Foreign Secretary, William Hague. We want them both to publicly condemn Sri Lanka's persistent failure to ensure justice for alleged war crimes and crimes against humanity, and to demand it stops attacks on civil society activists.