Local Group Activity Pack Februrary 2016: UK, stop selling arms to Saudi Arabia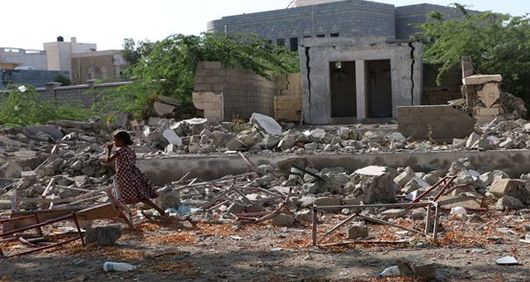 A devastating conflict has been ongoing in Yemen since 2014, with a coalition led by Saudi Arabia carrying out airstrikes against an armed rebel group, the Huthis, who took over the capital of Yemen, Sanaa, in September 2014. Hundreds of ordinary people have been killed or injured as a result. 
During this time the UK Government has been supplying arms to the Saudi Government. Amnesty has been very concerned about this and have found that the UK Government have been breaking international and national laws.
What we would like you to do?
Petition
Attached is a petition calling on the UK Government to halt all arms exports to Saudi Arabia and its coalition of all weapons that risk being used in the Yemen conflict to commit violations of international law. Please get as many people to sign this and return them us.
Deadline: End of February for a hand in to the Prime Minster in March.
Letter to local media
This conflict is getting little press coverage and the government is not feeling enough pressure to stop arming the Saudi's.  We want to make sure people across the country know about this conflict and the UK's role. We've attached a template letter. Please personalise the letter and send it to your local newspaper, drawing attention to the UK's role in arming Saudi Arabia and breaking international law.  
Please scan and send any coverage you get to: activism@amnesty.org.uk
Downloads