Lesson Plan: Women's Rights In Egypt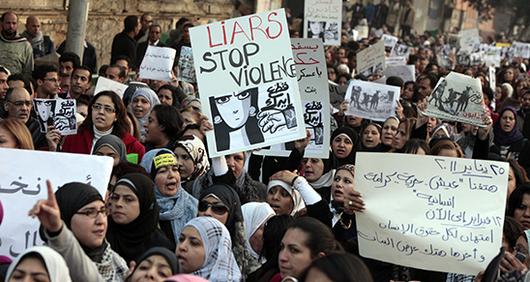 These two lesson plans provide a cross-curricular scheme of work for students aged 14-16. 
Lesson 1 uses images, role-play and peer assessment to introduce students to the current issue of women's rights in Egypt. In lesson 2 students develop their investigation whilst they they learn how to use persuasive writing techniques for a real and pressing purpose.