Lesson plan and resources: Youth Awards Reporting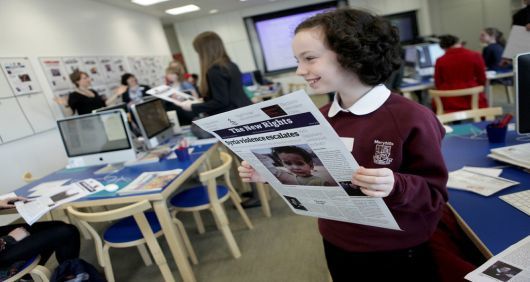 Ciara Griffin, Merryhills Primary School, taking part in newspaper workshop at the Guardian © AI/Marie-Anne Ventoura
What are human rights and how can young people defend and promote human rights through writing?
This lesson plan and resources are designed to help students answer these questions by exploring human rights journalism.
The activities in this lesson plan can be used to prepare students to enter the Reporter strand of the Amnesty International Youth Awards. Students will experience the power of their own words to bring a human rights issue to light. The award is run by Amnesty International UK.
Downloads