Book and activities: The Journey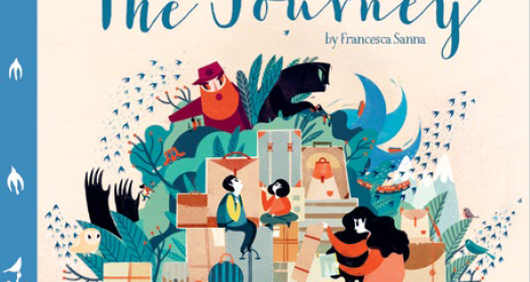 This beautifully illustrated picture book introduces a powerful and moving perspective on migration for readers of all ages. Told through the eyes of a young girl, the story explores the unimaginable decisions faced by a mother and her two children as they are forced to flee their home and everyone they know to escape the turmoil of war.
The book's inspiration came when author and illustrator Francesca Sanna met two girls in a refugee centre in Italy. She then began interviewing more refugee families in Europe, and created this book as a tribute to their plight and strength.
A simple narrative and dramatic and meaningful graphics offer ways for teachers to open discussions about refugees and what it would be like to live through such a harrowing journey. The book also addresses many other questions about home, war, fear, change and safety, which can only help to change perceptions of the current refugee crisis.
The questions in this resource encourage discussion and critical thinking as you read through the text. We have chosen several spreads to examine closely. Start each with 'What can you see?' in order to give the reader space to respond freely. The questions can be used with individuals, small groups or whole classes if the book can be projected.