2015 UK general election and lobbying training pack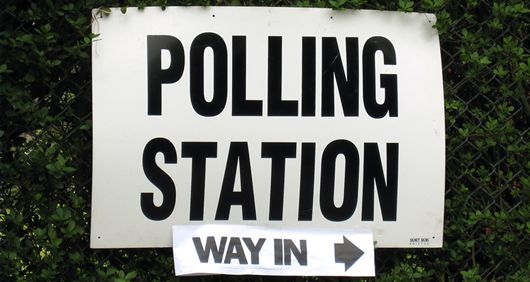 Polling station sign at the 2010 general election © EEPaul via Flickr Creative Commons
These ten files form a training pack for teaching about human rights and lobbying during the 2015 UK general election.
We've created it for Amnesty Trainers to use when engaging with Local Groups, Student Groups or external organisations, in a training or facilitation setting. Trainers may add or delete slides as they find appropriate and adapt the script to suit the style and length of your session. Also included are additional materials which can be used in selected activities.
Training objectives
1.    Provide an introduction to Amnesty's general election strategy.
2.    Understand how to operate under The Lobbying Act.
3.    Build the skills and understanding needed to lobby effectively.
Training pack contents
This general election and lobbying training pack contains the following materials to support training:
Facilitation Notes
The Lobbying Act: a guide for Amnesty groups
Stop Torture - General Election Briefing 2015
Human Rights Act - General Election Briefing 2015
Case Sheet - Human Rights Act
Five Top Lobbying Tips
Prospective Parliamentary Candidates Biographies
Links to Resources
FAQs
Downloads