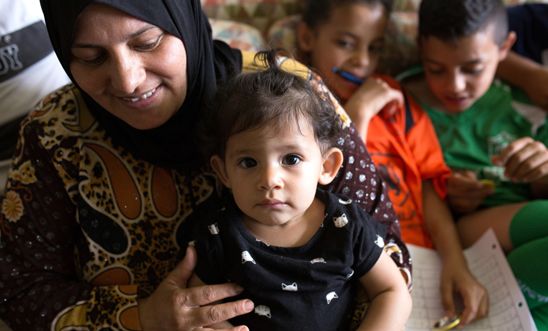 Background
Angus MacNeil MP has introduced a Private Members' Bill that would allow more refugee families to be reunited in safety in the UK. The bill will receive its second reading on the 16th March 2018. The bill has been co-sponsored by a cross-party group of MPs who feel the current refugee family reunion rules are too restrictive.
Amnesty International UK, British Red Cross, Refugee Council, Oxfam, UNHCR and Student Action for Refugees urge parliamentarians to support this call by attending the second reading debate and voting to make these changes a reality.
The Bill had its Presentation and First Reading (Standing Order No. 57) on 19 July 2017. Angus Brendan MacNeil, supported by Stephen Twigg, Robert Neill, Stuart C. McDonald, Tulip Siddiq, Tim Farron, Jim Shannon, Caroline Lucas, Anna Soubry, Ian Blackford, Stella Creasy and Hywel Williams, presented a Bill to make provision for leave to enter or remain in the United Kingdom to be granted to the family members of refugees and of people granted humanitarian protection; to provide for legal aid to be made available for such family reunion cases; and for connected purposes.
The Bill seeks to do three things:
1) Expand the criteria of who qualifies as a family member for the purposes of refugee family reunion;
2) Give unaccompanied refugee children in the United Kingdom the right to sponsor their family members to join them under the refugee family reunion rules;
3) Reintroduce legal aid for refugee family reunion cases.
More information on  refugee family reunion
More information on current restrictions to refugee family reunion
Downloads