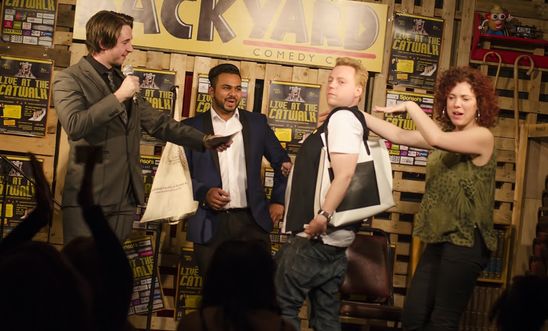 The Raise-Off is our annual student fundraising competition. It's our way of saying thank you for the efforts of our student network.
Your student groups could win fabulous prizes and your place in our fundraising hall of fame.
How to enter
To get started order your free fundraising pack - complete our registration form
Then tell us about your work - complete our Raise-Off entry form
Raise-Off categories
There are four categories to enter in this year's competition:
Best fundraising group

Raise the most money over the course of the year and your group will be rewarded with this title

Most innovative fundraising event

Every year we're amazed by the creativity our student fundraisers. This prize will reward the group that organises the most original and interesting fundraising event of the year.

Best fundraising event

Plan a stand out fundraiser with your group and make it the event of the year.

Best campaign action

Make the most interesting, innovative and effective action on one of our campaigns and your efforts will not go unrewarded.
2015 winners
Best fundraising group
The Freedom Fundraisers – a group based at London Metropolitan University – broke the University of Exeter's run of three consecutive wins in this category by raising £3,436.52 with a variety of events, including a gruelling tower run and a fantastic comedy night
Best fundraising event
The University of Glasgow's inspirational Secret Policeman's Ball was once again the biggest fundraising event of the year. Keep up the good work, Glasgow!
Most regular fundraisers
The University of Buckingham hold several regular fundraising events, including themed AMNESTEAs and a karaoke night at their students union. Last year they donated £1,000 raised through these events.
Best campaign action
The University of Leeds Group won this prize for their commitment to regular, creative and effective campaigning. They organised many events from the year but it was their work campaigning for the rights of refugees that really stood out.