The Railroad All-Stars - Saturday 7 June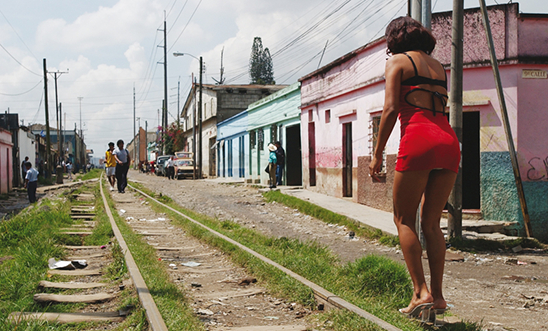 The Railroad All-Stars
Saturday 7 June 3.40pm
Location: Hackney Picture House, 270 Mare Street, London, E8 1HE
Running time: 95 minutes
Director: Chema Rodríguez
Valeria, Vilma and Mercy are sex workers living in a destitute neighbourhood of Guatemala City. Fed up with the abuse they get from customers, partners and the police, they form a football team 'The Railroad All-Stars', in the hope of bringing attention to their plight.
After weeks of training and their first game against a local high school team, the All-Stars are banned from future competitions because of their status as sex workers. This controversy, however, brings enormous media attention – precisely what the women were hoping for.
Q&A
Followed by a Q&A with director Chema Rodríguez.
See the other films and events that are part of our Sidelines film festival