Zimbabwe: President Mnangagwa's commutation of death sentences is 'progressive step'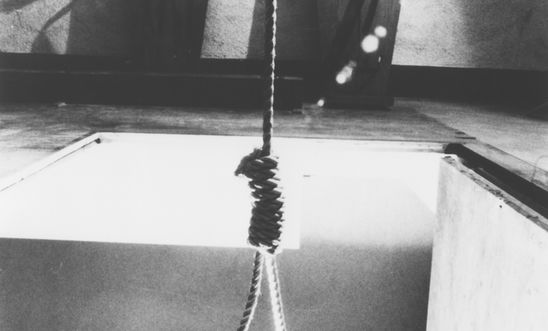 'President Emmerson Mnangagwa has taken a very progressive step in deciding to spare the prisoners from the hangman's noose' © Amnesty International
'He must build on this positive momentum by ensuring Zimbabwe abolishes the death penalty completely' - Muleya Mwananyanda
In response to a decision by the Zimbabwean president Emmerson Mnangagwa to commute the death sentences of prisoners who have been on death row for more than ten years, Muleya Mwananyanda, Amnesty International's Southern Africa Deputy Regional Director, said:
"President Emmerson Mnangagwa has taken a very progressive step in deciding to spare the prisoners from the hangman's noose. 

"His action is commendable, but he must build on this positive momentum by ensuring Zimbabwe abolishes the death penalty completely.

"Countries around the world, including in sub-Saharan Africa, are moving away from using the death penalty.

"There is no credible evidence that the death penalty has a greater deterrent effect on crime than imprisonment.

"We call on President Mnangagwa to move swiftly to establish an official moratorium on executions as a first step towards abolishing this cruel and inhuman punishment altogether."
President Mnangagwa has invoked the provisions of section 112 of the constitution of Zimbabwe to commute to life imprisonment the death sentences of prisoners on death row for more than ten years. Zimbabwe has not carried out any executions since 2005. 
Global death penalty report
Next month (12 April), Amnesty will publish its global survey of capital punishment (Death Sentences and Executions in 2017), an authoritative annual source of information on human rights violations relating to the death penalty. The report will cover the key trends in the use of the death penalty in the past year, including the number of executions per country and the number of death sentences handed down.