Yemen: release of well-known blogger Hisham al-Omeisy welcomed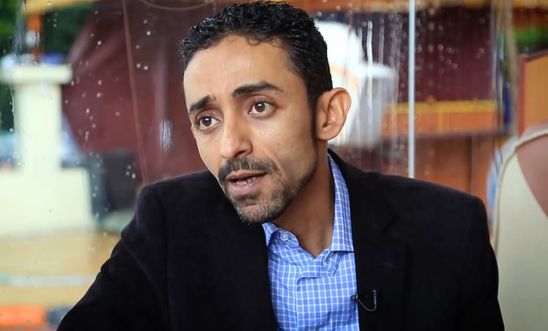 Hisham al-Omeisy had been in detention since August © Amnesty International
Call on Huthi authorities to release other prisoners of conscience
'Since 2016, Yemen has witnessed a surge in arbitrary arrests, detentions and enforced disappearances by Huthi forces' - Samah Hadid
Responding to news that Yemeni journalist and blogger Hisham al-Omeisy has been released after being detained incommunicado by Huthi forces in the capital Sana'a since last August, Samah Hadid, Amnesty International's Middle East Campaigns Director, said:
"The release of Hisham al-Omeisy today is a welcome step. However, the Huthi authorities must also immediately and unconditionally free all prisoners of conscience languishing in detention.

"Since 2016, Yemen has witnessed a surge in arbitrary arrests, detentions and enforced disappearances by Huthi forces. 

"Those targeted include people whose only crime is exercising their right to freedom of expression - such as journalists, critics, human rights defenders and members of the Baha'i minority community."
Journalists under threat
Hisham al-Omeisy is a political activist who rose to fame during the "Arab Spring" and the ongoing Yemeni conflict. Via his well-known blog, al-Omeisy has provided commentary and analysis on Yemen's current armed conflict.
Meanwhile, Amnesty understands that the Houthi authorities have arbitrarily detained ten other Yemeni journalists without charge or trial for more than two-and-a-half years.
Baha'i prisoner of conscience sentenced to death
Earlier this month, the Huthi authorities sentenced 52-year-old Baha'i prisoner of conscience Hamid Haydara to death for allegedly collaborating with Israel and forging official documents. Mr Haydara has been detained since December 2013. Amnesty said that the sentence against Haydara was "the result of a fundamentally flawed process, including trumped-up charges, an unfair trial and credible allegations that he was tortured and ill-treated in custody".