Yemen: Huthi-run court upholds death sentence against Baha'i man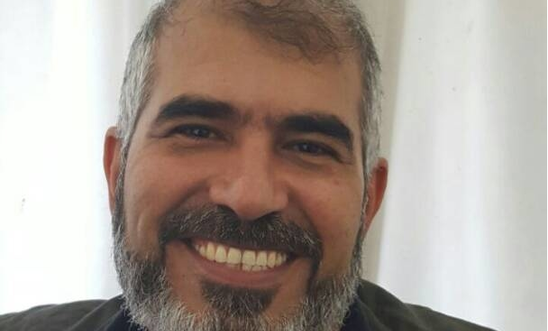 The Huthi authorities are currently denying Hamid Haydara any visits, including access to his lawyers, making a last-ditch appeal impossible © Private
Hamid Haydara, prisoner of conscience of Baha'i faith, originally arrested in 2013 and subjected to unfair five-year trial process
'There is no question that Hamid Haydara is being sentenced to death solely for his conscientiously-held beliefs and peaceful activities' - Lynn Maalouf 
A Huthi-run court in Yemen has upheld a death sentence against Hamid Haydara, a prisoner of conscience of Baha'i faith, Amnesty International learned today.
The Court of Appeals in Sana'a yesterday approved the sentence which had originally been handed down in January 2018, following a protracted and grossly unfair trial that lasted almost five years. Haydara, who was not allowed to attend yesterday's court hearing, was tried on unfounded allegations of spying, which carries the death penalty.
Last night, the court also upheld a decision to confiscate all of Haydara's assets, to enforce the closure of all Baha'i institutions and the confiscation of all their assets.
 
To appeal against the decision in the Supreme Court in two weeks' time, Haydara must sign forms so that his lawyer can submit the appeal. However, the Huthi authorities are currently denying Haydara any visits, including access to his lawyers.
 
Since Haydara's arrest in December 2013, Amnesty has raised its concerns with the de facto Huthi authorities regarding the basis for his ongoing detention, as well as the deeply-flawed legal proceedings in his case - including excessive pre-trial detention, torture and other ill-treatment in detention, a lack of access to counsel during his interrogations, and undue delays in his trial.
Specialised Criminal Court
The first court session in Haydara's trial was held at the Specialised Criminal Court in Sana'a on 8 January 2015, more than a year after he was arrested.
Journalists, human rights defenders, political opponents and members of religious minorities are among those who have been subjected to unfair trial on spurious or trumped-up charges by this court between 2015 and 2020. 
Lynn Maalouf, Amnesty International's Middle East Research Director, said: 
 
"This decision, taken in Hamid Haydara's absence, is only the latest development in what has been a flagrantly-flawed trial and indicates the lengths to which the Huthis are willing to go to consolidate their control.
 
"There is no question that Hamid Haydara is being sentenced to death solely for his conscientiously-held beliefs and peaceful activities. 
"We urge the Huthi authorities to quash his death sentence, and immediately and unconditionally release him."
 
Amnesty opposes the death penalty in all cases without exception, regardless of the nature or circumstances of the crime; the guilt, innocence or other characteristics of the offender; or the method used by the state to carry out the execution. The death penalty is the ultimate cruel, inhuman and degrading punishment.