Vietnam: Renowned blogger 'Mother Mushroom' released under condition of exile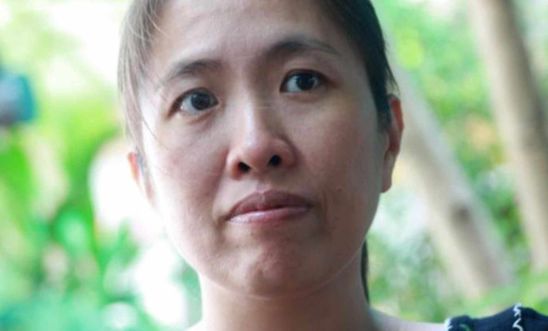 Nguyễn Ngọc Như Quỳnh was prisoner of conscience serving a 10 year sentence for blogging about human rights
'This good news … should also be a reminder of Vietnam's worsening record of jailing anyone who criticises the regime' - Nicholas Bequelin
Responding to news of the release of popular Vietnamese blogger Nguyễn Ngọc Như Quỳnh, also known by her blogging pseudonym, Mẹ Nấm "Mother Mushroom", in Vietnam, Nicholas Bequelin, Amnesty East and South East Asia Regional Director, said:
"This good news, which comes as a relief after two years behind bars, should also be a reminder of Vietnam's worsening record of jailing anyone who criticises the regime.

"While Mother Mushroom is no longer imprisoned, the condition for her release was exile and there are over 100 people languishing in jail because they peacefully spoke their mind – in public, on blogs or on Facebook.

"The mobilisation around the world for Mother Mushroom's case should trigger a change of course for Vietnam's leaders.

"The Cybersecurity Law due to take effect in January 2019 will only give the authorities more tools to silence dissent and put people away. It should not be implemented – lest others face the same horrific treatment as Mother Mushroom and other peaceful critics still in jail. All prisoners of conscience should have their sentences quashed and should be released immediately and unconditionally."
Blogging and arrest 
Nguyễn Ngọc Như Quỳnh was arrested on 10 October 2016 and held incommunicado until June the following year. On 29 June 2017, she was given a ten-year prison sentence, having been convicted of "conducting propaganda against the State of the Socialist Republic of Vietnam" under Article 88 of Vietnam's Penal Code.
Nguyễn Ngọc Như Quỳnh co-founded the independent Vietnamese Bloggers Network in 2013. She is a mother of two children, who has on numerous occasions faced harassment, arrest and interrogation for her peaceful activities, and has been prevented from travelling overseas. She has advocated for human rights and justice for more than ten years and is a popular and well-known blogger.