Vietnam: Deadly land clashes lead to arrests and social media crackdown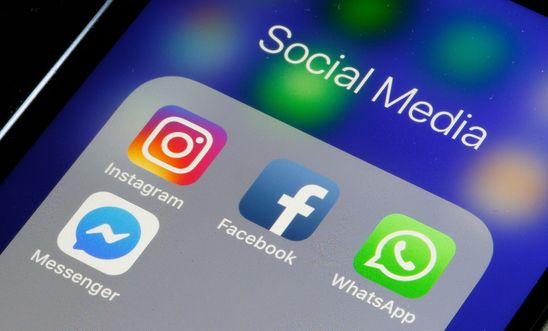 The Vietnamese authorities have stepped up a countrywide crackdown as they attempt to stifle public debate about a deadly land dispute, Amnesty International said today.
The intensifying assault on peaceful criticism - including arrests and widespread social media censorship - follows clashes last week between police and residents of a village at the heart of a high-profile dispute, which has left four people dead and sparked nationwide outrage.
In the past week, three activists have been arrested in relation to social media posts about the dispute in Dong Tam village, while dozens of Facebook users have experienced restrictions on their activity. Official collusion over land deals have been a major source of discontent in Vietnam.
There has been a crackdown on social media activity in the aftermath of last week's events at Dong Tam village, with users reporting disruption on Facebook and YouTube.
Nicholas Bequelin, Amnesty International's Southeast Asia Regional Director, said:
"The Vietnamese Government's heavy-handed efforts to censor discussion of this land dispute are the latest example of its campaign to assert control over online content.

"Social media, particularly Facebook, is increasingly becoming weaponised by Vietnam to go after those who peacefully speak their mind. This is an unacceptable attack on freedom of expression and a clear attempt to stamp out dissent.

"Silicon Valley cannot become complicit in this blatant attempt to keep Vietnamese citizens in the dark about human rights violations."
Deadly land dispute in Dong Tam
At 4am on 9 January, police launched an operation in the village, approximately 25 miles from Hanoi, the country's capital. Dong Tam's residents have protested against the lease of the village land to a military-owned telecommunications company for several years.
The Vietnamese authorities allege that the villagers used violence and that four people - including three police officers and the 85-year-old village leader Le Dinh Kinh - were killed in the clashes. They said that police arrested 30 people for "disrupting security." On 14 January, authorities announced they would bring charges of murder and "resisting a law enforcement officer" against 22 people.
Since 9 January, Dong Tam village has been cordoned off by security forces. Video testimony from Du Thi Thanh, Le Dinh Kinh's wife, was posted on Facebook on 13 January. In the video, she alleges she was severely beaten by security forces in an attempt to force her to confess to involvement in the 9 January events.
While Du Thi Thanh was released, dozens of people are still being detained incommunicado and are at grave risk of torture and other ill-treatment. In her testimony, Du Thi Thanh states that four of her family members are in detention.
Amnesty has documented appalling detention conditions in Vietnam, with evidence of prisoners being tortured, routinely held incommunicado and in solitary confinement, kept in squalid conditions, and denied medical care, clean water and fresh air.
Nicholas Bequelin said:
"The authorities must urgently de-escalate this shocking situation. They must also establish the facts of what happened on 9 January, particularly in light of claims by an elderly woman that she was severely beaten. Anyone suspected of perpetrating violence, whether police or Dong Tam resident, should be brought to justice in fair trials."
US social media firms blocking users
The land dispute in Dong Tam previously received national and international attention in April 2017, when villagers held 38 local officials and police officers captive for several days following the arrest of four villagers for their alleged role in a blockade. Since then, villagers and relatives in Hanoi have been sharing regular updates and Facebook Live broadcasts.
Some Facebook users said they received the following message: "Due to legal requirements in your country, we have restricted access to your profile on Facebook. This means that other people in your country cannot see your profile, and may not be able to interact with you over Messenger."
These restrictions were likely to have been prompted by the Vietnamese authorities' deployment of 'cyber troops' to flood Facebook with reports complaining of individual users' social media activity. Vietnam is believed to have a cyber troop force numbering 10,000.
The YouTube channel of Radio Free Asia's Vietnamese service, which has half-a-million subscribers, likewise incurred a penalty from YouTube on the grounds that it had violated community guidelines, though no further explanation was provided. This prevented the news outlet from uploading videos or livestreaming for seven days, although the restriction had been lifted by Monday after Radio Free Asia appealed.
On 11 January, state-run media outlet Hanoi Moi reported comments from a representative of Vietnam's Ministry of Information and Communications, praising Google and YouTube for their quick action in responding to requests from the Vietnamese authorities after the clashes at Dong Tam. The same representative also criticised Facebook for "reacting very slowly and bureaucratically".