Venezuela: More than a dozen people killed in protests under 'policy of repression'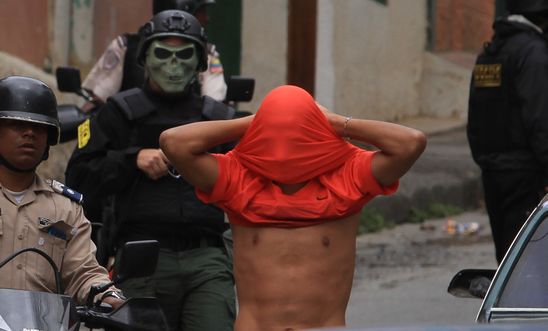 Protests in Venezuela © Amnesty International
'Protesting cannot be synonymous with death in Venezuela' Erika Guevara-Rosas
In response to reports that at least a dozen people were killed during protests in Venezuela this week, Erika Guevara-Rosas, Amnesty International's Americas Director, said:
"Since the beginning of the week, thousands of people in Venezuela have taken to the streets to protest the serious institutional and human rights crisis that has gripped the country.
"Instead of seeking solutions and engaging in dialogue to address their demands, the authorities, under the command of Nicolás Maduro, have responded by sending military and police officials onto the streets to apply their policy of repression.
"There have also been very serious complaints of the participation of pro-government armed groups attempting to prevent protests in various parts of the country.
"Protesting cannot be synonymous with death in Venezuela. Using bullets in an attempt to silence those who make legitimate demands for their human rights further reduces the chances of a peaceful resolution to the serious institutional and human rights crisis that the country has faced in recent years."
An Amnesty report released last year found the Venezuelan government responsible for "one of the worst human rights crisis in its history" intentionally using lethal force against the most vulnerable.