USA: Virginia gun rally creating 'climate of fear'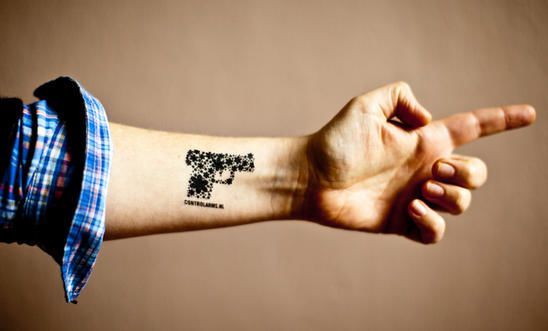 There is currently no federal law prohibiting someone convicted of a hate crime from buying a gun © Marieke Wijntjes / Amnesty International
'Vile decision' to stage rally on Martin Luther King Day condemned
There is currently no federal law prohibiting someone convicted of a hate crime from buying a gun
On average, at least 23 hate crimes per day in the USA involve a gun 
Ahead of a pro-gun rally taking place in Richmond in the state of Virginia in the USA today, Ernest Coverson, Amnesty International USA's End Gun Violence campaign manager, said:
"When extremists and white supremacists are able to use guns to intimidate and harass marginalised communities, they create a climate of fear and inflict serious harm without even needing to pull the trigger.

"The vile decision to hold such a rally on a day when our country recognises the life of Reverend Dr Martin Luther King Jr, a peaceful civil rights leader whose life ended in gun violence, is particularly troubling. 

"By failing to prevent those who mean harm from having easy access to guns, our government is failing in its responsibility to place people before guns."
'Human rights crisis' 
In 2018, an Amnesty report described gun violence in the USA and a lack of proper regulation over access to weapons in the country as a "human rights crisis". The report - In the Line of Fire - showed how all aspects of American life have been compromised by an unfettered access to guns, with the federal authorities making no attempt to introduce meaningful national regulation. 
There is currently no federal law prohibiting someone convicted of a hate crime from buying a gun. In the USA, more than 8,500 hate crimes per year (23 every day) involve a gun - though the real figures are likely to be higher still because of under-reporting.  
Amnesty USA has called for new legislation - including the Disarm Hate Act of 2019, the Background Check Expansion Act of 2019, and the Assault Weapons Ban of 2019 - to help combat the scourge of hate-motivated gun violence.