USA: Trump's comments on death penalty for drugs offences condemned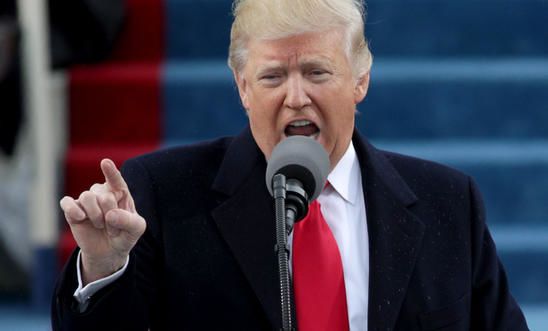 Donald Trump's proposals for death sentences for 'big pushers' of drugs comes at a time when the USA is executing far fewer people © Alex Wong/Getty Images
'The death penalty will not lower the alarming number of deaths related to the use of opioids' - Kristina Roth
Responding to an announcement by US President Donald Trump yesterday that his administration intended to seek ways to use the death penalty as a means to address the country's opioid crisis, Kristina Roth, Amnesty International USA's Senior Programme Officer for Criminal Justice, said:
"We are deeply concerned about the administration's plans to address the United States opioid crisis by ramping up the use of the death penalty. 

"There is no evidence that the death penalty has a unique deterrent effect, improves public safety, or reduces drug-related harm. 

"The death penalty will not lower the alarming number of deaths related to the use of opioids. What we need are more humane, effective and evidence-based policies, to better protect public health and human rights.

"Nationwide, the death penalty has been in decline. We must not backslide now by creating more avenues for the state to execute people.

"We must not follow the examples of countries including Singapore, whose draconian anti-drug measures have not only failed to address drug harm but also violate international human rights law and standards."
Global death penalty report
Next month (12 April), Amnesty will publish its global survey of capital punishment (Death Sentences and Executions in 2017), an authoritative annual source of information on human rights violations relating to the death penalty. The report will cover the key trends in the use of the death penalty in the past year, including the number of executions per country and the number of death sentences handed down. The long-term trend in the USA has been one of reduced numbers of death sentences and executions, partly because of growing concern over failings and unfairness in the US justice system.