USA must end secret detention of seized Benghazi suspect Ahmed Abu Khattalah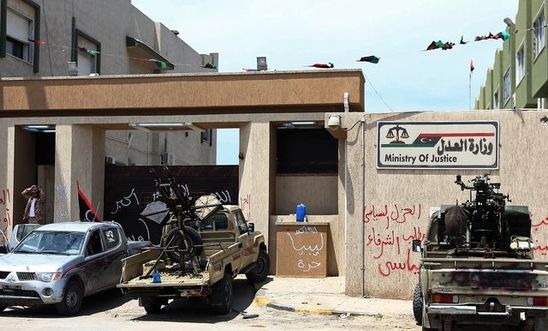 Libyan justice has been bypassed in the Khattalah case © MAHMUD TURKIA/AFP/Getty Images
'While Ahmed Abu Khattalah is suspected of a serious crime, that does not mean he has forfeited his right to humane treatment and due process' - Erika Guevara Rosa
The US government must ensure that Benghazi suspect Ahmed Abu Khattalah, who is being held in secret and incommunicado detention, gets immediate and unrestricted access to a lawyer amid fears that he may be being held or interrogated in inhumane conditions, Amnesty International has said.
Khattalah has been charged with alleged participation in an attack on the US diplomatic mission in Benghazi in 2012, an attack in which four US nationals were killed. He was seized by US forces in Libya on Sunday and is currently being held at an undisclosed location, possibly a US naval vessel. 
In a similar case last year an abducted Libyan national was allegedly subjected to sleep deprivation during back-to-back interrogations during the week he was held on a US ship before being brought to the USA.
Amnesty is calling on the US government to provide Khattalah with immediate and ongoing access to legal counsel of his choice, independent medical care and consular assistance, and to ensure that he is treated in full compliance with international human rights law and standards.
The murder charges now faced by Khattalah are punishable by death in the USA and Amnesty is also urging the US government not to seek the death penalty against him in any forthcoming trial.
Amnesty International Americas Director Erika Guevara Rosa said:
 

"While Ahmed Abu Khattalah is suspected of a serious crime, that does not mean he has forfeited his right to humane treatment and due process.

 

"In addition to the absence of accountability for torture carried out under the Bush administration, there is still cause for concern about the USA's treatment today of individuals suspected of involvement in terrorism."