USA: Majority of Americans oppose Trump's Muslim Ban as its impact becomes clearer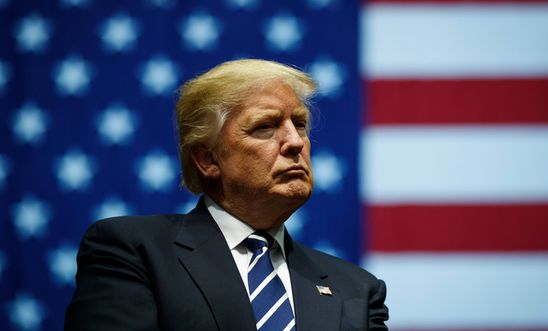 © Getty
"From polls to protests, the message to Congress is clear: Step in and stop this Muslim ban now," Amnesty International says
As Americans learn more about President Trump's Muslim ban, they increasingly reject it, multiple polls show. Amnesty International USA said today that Congress should listen to growing public opposition to the Muslim ban and pass legislation to block it.
Four national, scientific polls – from Gallup, Reuters, CNN, and CBS News – show that solid majorities of the public oppose the ban and reject blocking people from coming into the US. because they are Muslim. Just over a week ago, President Trump issued an order banning most people from seven Muslim-majority nations from entering the US and in public statements the same day, he said the US should give preferential treatment to Christians trying to enter the US.
"The more people learn about Trump's Muslim ban, the more they oppose it. From polls to protests, the message to Congress is clear: Step in and block this Muslim ban now," said Margaret Huang, Executive Director of Amnesty International USA. "In a matter of days, the Muslim ban has torn thousands of families apart, created chaos in the country's airports, and stirred fear for Muslims living in the US. This ban is dangerous and discriminatory, and Congress has to put a permanent stop to it."
 
Some initial polling showed public support for the Muslim ban, which has shifted as the public learns more about how it is impacting people in the US and around the world. "As this ban has been exposed for what it is – irrational and inhumane – the public has rejected it and wants Congress to do the same," Huang said.
The Muslim ban has sparked widespread protests around the country, with growing calls for Congress to step in and block President Trump's order. Amnesty International members held protests around the country this weekend – in Washington, DC, New York City, Oakland, Chicago, Boston, Los Angeles, Phoenix, Tallahassee, and other cities, as well as other countries.
States are increasingly taking action to block the Muslim ban from being enforced. Last week, officials in Virginia, New York, and Oregon took steps to try to block the ban and, over the weekend, a federal judge temporarily blocked the ban. An appeals court subsequently rejected the Trump administration's efforts to reinstate it immediately.