USA: Louisiana must drop campaign of vengeance against last of 'Angola 3'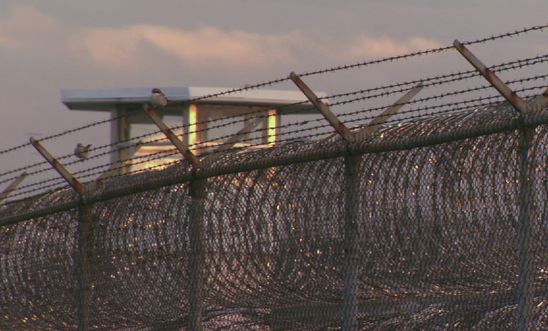 Louisiana State Penitentiary - Angola - where Albert Woodfox was first placed in solitary 41 years ago. © The Mob Film Company Ltd
Crucial hearing set to decide fate of Albert Woodfox
Amnesty International today called on the authorities in the US state of Louisiana to end their campaign of vengeance against Albert Woodfox, the last of the so-called 'Angola 3', and release him after nearly four decades of solitary confinement.
Tomorrow (Tuesday), the 5th Circuit Court of Appeals (the Federal Court that oversees appeals in Louisiana and other states) will rule whether to uphold a federal district judge's ruling issued last February that overturned Woodfox's conviction for murder. The state of Louisiana has appealed, asking for the Federal Court to reinstate the sentence. 
Woodfox was placed in solitary confinement 41 years ago in Louisiana State Penitentiary, known to many as "Angola". During this time, Woodfox has been confined to a small cell for 23 hours a day, denied access to meaningful social interaction and rehabilitation programmes. 
He and Herman Wallace were both convicted of the 1972 murder of prison guard Brent Miller. However, there was no physical evidence to link them to the crime and their convictions relied primarily on the dubious testimony of a sole eyewitness who received favourable treatment in return for his testimony.
Both men robustly denied any involvement in the crime. They believe they were falsely implicated in the murder because of their political activism in prison as members of the Black Panther Party. 
Wallace was released in October 2013 just days before he died of liver cancer. A federal judge overturned his conviction on the basis of the systematic exclusion of women from the grand jury during his 1974 trial. 
Amnesty International's USA campaigner, Tessa Murphy, said:
'The state of Louisiana's action is not in the interests of justice. Its insistence in keeping Albert Woodfox behind bars after decades in solitary confinement amounts to a campaign of vengeance, paid for with taxpayers' money 

'It is incomprehensible that the state continues to keep him behind bars. This conviction has been overturned three times in what is a deeply flawed case, yet Louisiana has opposed every remedy ordered by the courts.

'A remedy to the injustice inflicted on Albert Woodfox by the state is long overdue.

'Louisiana should withdraw its legal appeal and allow the federal court ruling to stand. Should this not occur, the Court of Appeal should rule in the interests of justice and pave the way for Albert Woodfox's release.

"Herman Wallace gained his freedom only to die within days. Justice must not again be so cruelly delayed.'
Prison records show that Woodfox has not committed any serious disciplinary infractions for decades and that he doesn't pose a threat to himself or others. 
Robert Hillary King is the third member of the Angola 3. Also a member of the Black Panther Party, he was convicted of murder and served 32 years, 29 in solitary confinement, before being released in 2001.