USA: directive to State Department on women's reproductive rights condemned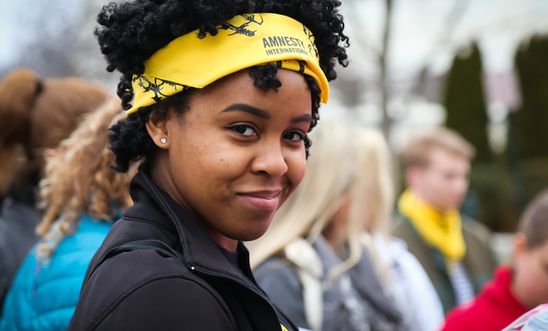 A protester on the women's march in Washington DC, on 21 January 2017 © Amnesty International
It's a 'transparent attempt' to 'deprioritise reproductive rights' - Tarah Demant
Responding to reports that the US State Department's human rights bureau has received an official directive to remove passages on women's reproductive rights and discrimination from its forthcoming annual report on global human rights, Tarah Demant, Amnesty International USA's director of gender, sexuality, and identity, said:
"This development is a transparent attempt by the Trump administration to not only deprioritise reproductive rights, but effectively erase them from the broader conversation on human rights. 

"Reproductive rights are human rights. We must not let this attack on basic rights go unchallenged."
The directive is the latest in a string of attacks on reproductive rights and women's rights and health by the Trump administration, including the president's signing and implementation of the greatly expanded and harmful global gag rule.