USA: Coronavirus doesn't give states the right to limit abortion access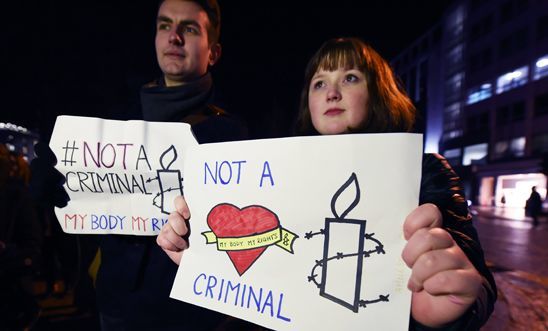 As Texas moves to aggressively roll back abortion rights as part of its coronavirus response, Amnesty International USA warns against using the pandemic as a cover for an anti-human rights agenda.
Tarah Demant, the Director of the Gender, Sexuality, and Identity Program at Amnesty International USA, said:
"It's shameful that Texas would use Covid-19 as a cover to restrict reproductive rights. The only person who gets to decide if an abortion is 'essential' is the pregnant person, not the state of Texas. Abortion should never, under any circumstances, be criminalised.
"Furthermore, designating abortion clinics as non-essential will not limit the need for abortions. Restricting abortion does not reduce abortions; it makes them unsafe, which, in turn, leaves people more vulnerable. Unfortunately, we have seen this dangerous practice start to become a trend, with states like Ohio and Mississippi implementing similar restrictions.
"No government should be using this pandemic as a cover for an anti-human rights agenda."