USA: continued detention of 'Angola 3' prisoner Albert Woodfox condemned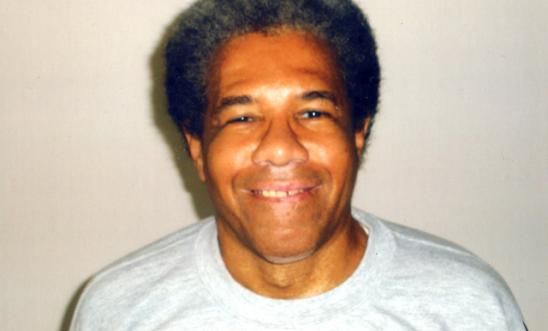 Albert Woodfox has been behind bars for over four decades © www.Angola3.org
'Even one more day in prison heaps yet further injustice on a man who has already suffered so much' - Erika Guevara-Rosas
A court ruling which prolongs the detention of Albert Woodfox in the US state of Louisiana has been condemned by Amnesty International this evening.
This afternoon a US federal court - the 5th Circuit Court - ruled that 68-year-old Woodfox should remain behind bars while Louisiana state officials appeal against the same court's ruling on Monday which had ordered Woodfox's immediate release after 43 years in jail.
Woodfox has been in jail since 1972, originally for armed robbery and subsequently for the alleged murder of a guard - Brent Miller - at the maximum security Louisiana State Penitentiary also known as "Angola". Along with another Angola prisoner - Robert Herman Wallace - Woodfox was sentenced to life for the guard's murder, though along with Wallace always protested his innocence in respect of Miller's killing. During a long campaign on the men's behalf, the two men - along with a fellow prisoner Robert King - become known as the "Angola 3".
Woodfox's conviction has been overturned three times, the latest in 2013, but he remained in prison after the state of Louisiana appealed the ruling. The judges ruled that he did not receive a fair trial in 1998 because of discrimination in the selection of the grand jury foreperson. Woodfox's co-defendant, Herman Wallace, was released from prison in October 2013 just days before he died of liver cancer. A federal judge overturned his conviction on the basis of the systematic exclusion of women from the grand jury during his 1974 trial. 
On Monday, a US District Judge - James Brady - called for Woodfox's unconditional release, though Louisiana's attorney general's office immediately said it would appeal against the court's ruling. 
Amnesty International Americas Director Erika Guevara-Rosas said:
"Today's heartbreaking ruling from the 5th Circuit Court means Albert Woodfox, who has already spent 43 years in prison, faces yet further barriers to his freedom. 

 

"Amnesty International supporters from all over the world had hoped to rejoice with Albert today as he walked free from incarceration, but his continued detention is a yet another cruel blow for a man who has spent more than 40 years in intolerable solitary confinement.

 

"State authorities must ensure the immediate release of Albert Woodfox - even one more day in prison heaps yet further injustice on a man who has already suffered so much."