USA: Arizona's botched execution yet another reminder of need for abolition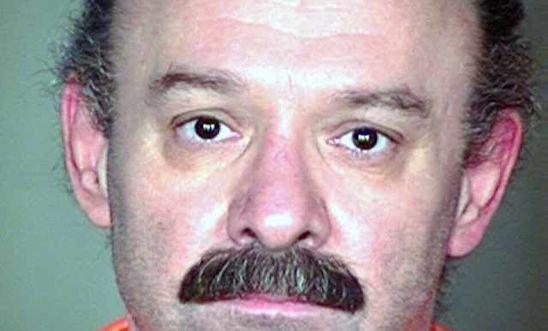 The lethal injection of Joseph Wood to almost two hours © EPA/Arizona Department of Correction
'How many more times do officials need to be reminded of the myth of the "humane execution" before they give up on their experiment with judicial killing? - Rob Freer
The prolonged execution of a prisoner in the US state of Arizona yesterday represents another wake-up call for authorities in the USA to abolish the death penalty, said Amnesty International. 
The execution of Joseph Wood, who was convicted of the 1989 murder of his former girlfriend and her father, began at 1.52pm yesterday. The process took so long that his lawyers had time to file an emergency motion in a federal court in an attempt to have it stopped while the prisoner was still alive. The judge had not responded by the time Wood was pronounced dead around 3.49pm and the judge has since ordered the state to preserve all physical evidence relate to Wood's body. 
Arizona's Governor, Janice Brewer, issued a statement emphasising that the execution was "lawful" and suggesting that Wood "did not suffer", but ordered a review of why the execution took so long. 
At least three executions have not gone according to plan in the USA this year alone. 
Amnesty International USA Researcher Rob Freer said:
 

"How many more times do officials need to be reminded of the myth of the 'humane execution' before they give up on their experiment with judicial killing?" 

 

"However the state chooses to kill the prisoner - and whether the execution goes according to plan or not - does not change the fact that this is a punishment incompatible with fundamental human rights principles."
Amnesty does not believe that there is any such thing as a humane execution, or that the cruelty of the death penalty is confined to what goes on in the death chamber. 
The death penalty in the USA is riddled with arbitrariness, discrimination and error. In recent years, death penalty states in the USA have faced problems obtaining drugs for lethal injection and have resorted to questionable sources and secrecy in seeking to continue judicial killing by this method. 
To date, 140 countries have abolished the death penalty in law or practice. The USA is approaching its 1,400th execution since resuming judicial killing under revised capital statutes in 1977. Last year the USA executed 39 people, the fifth highest of any country in the world. Five US states have legislated to abolish the death penalty since 2007.