UN's 'Universal Declaration' most important contribution to UK human rights in last 80 years - new survey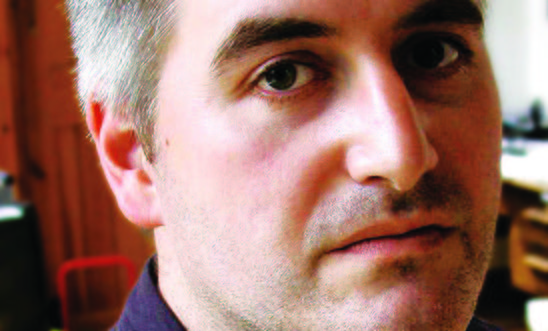 The Universal Declaration of Human Rights has contributed most to the progression of human rights in the UK in the last 80 years, a poll by Amnesty International UK and YouGov has found.
The milestone document, agreed in 1948 to protect fundamental human rights all around the world, was recognised as making the most significant contribution by the British public with a total of 35 per cent of the vote amongst those who expressed an opinion. 
The poll was conducted to coincide with the 80th anniversary of the CILIP Carnegie and Kate Greenaway medals for outstanding children's books.  
Chris Riddell, Children's Laureate and three times winner of the Greenaway medal, and also an ambassador for Amnesty, said: 
"We should all treasure the Universal Declaration of Human Rights, which makes our world a safer and fairer place.  

"I believe you're never too young to learn about human rights. Good children's books from early years on are fun to read but also encourage an understanding of values like truth, equality and friendship."
The Equal Pay Act was voted the second most important event with 17 per cent, while the decriminalisation of homosexuality and the Disability Discrimination Act tied for third place on 11 per cent.
The Race Relations Act followed in fourth place, with nine per cent of those who gave an opinion choosing the breakthrough legislation.
Nicky Parker, Amnesty's head of publishing and an Amnesty Honour judge, said:
"The last 80 years have seen terrible suffering but also great efforts to make the world a better place. During the same period, children's books have often been beacons of social progress in raising awareness and empathy.

"Many have reflected, foretold and helped influence human rights change. From 'The Hobbit' to 'Watership Down' and last year's Carnegie Medal winner 'One', great stories can shape whole generations' attitudes to justice and equality. It's very clear that children's books are crucial to helping create a well-functioning society.

"The recognition of equality in gender, sexuality, disability and race also show that the British people value an inclusive and fair society above all else."
Other notable developments recognised in the poll include the founding of Amnesty International, the abolition of the death penalty, and the legalisation of abortion.
The Amnesty CILIP Honour commendations are awarded to one book from each of the Carnegie and Kate Greenaway shortlists that best illuminates, upholds and celebrates human rights.
The Honour, now in its second year, is the result of a major human rights partnership between Amnesty and CILIP, the library and information association.
The winners of the CILIP Carnegie and Kate Greenaway Medals and the Amnesty CILIP Honour will be announced on Monday 19 June at a gala event at London's Royal Institute of British Architects.