UK/Iran: developments in Nazanin Zaghari-Ratcliffe's case are 'bittersweet'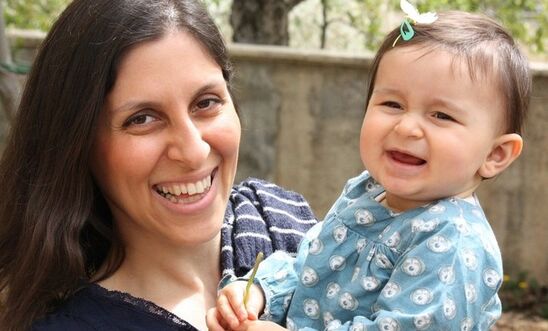 Reports that British national Zaghari-Ratcliffe will have her ankle tag removed but but will be required to attend court this week
'After all Nazanin's been through this feels like yet another example of the calculated cruelty of the Iranian authorities' - Kate Allen
Responding to reports from her MP Tulip Siddiq that the British national Nazanin Zaghari-Ratcliffe detained in Iran will have her ankle tag removed but also be required to attend court this week in relation to a second charge placing today's release in doubt, Kate Allen, Director at Amnesty International UK, said:
"This is such bittersweet news. 
 
"After all Nazanin's been through this feels like yet another example of the calculated cruelty of the Iranian authorities. 
 
"The Iranian authorities have an appalling record of playing cruel games - not just with Nazanin, but also with other UK nationals and numerous people held in the country on politically-motivated grounds.
 
"Nazanin was convicted after a deeply unfair trial the first time around, and this spurious new charge and possible trial is clearly designed to delay her release and exert yet more pressure on Nazanin and her family. 
 
"This won't be over until Nazanin has her passport and is on a flight heading home to the UK.

"The UK government musn't take this lying down. All the past talk of not leaving any stone unturned to secure Nazanin's release must now be translated into very serious diplomatic action."
For the past ten days, Amnesty and numerous supporters of Nazanin Zaghari-Ratcliffe have taken part in a countdown to freedom using the hashtag #FreeNazanin, resulting in thousands of interactions. Supporters have been posting photographs and solidarity messages relating to the case on a daily basis. However, her husband Richard Ratcliffe has always made it clear that he feared the Iranian authorities might in some way block his wife's release at the last moment despite her release being due.