UK: sportswashing issues unresolved as Newcastle prepare for first game after Saudi takeover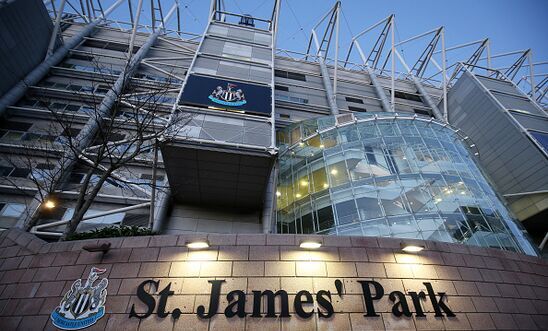 The controversial purchase of Newcastle United is just the latest in a series of high-profile sporting ventures by the Saudi authorities © Jack Thomas
Sunday's match against Tottenham will be Newcastle's first under Saudi ownership 
Call on Tracey Crouch to examine case for human rights-compliant ownership rules as part of football governance review
'We hope fans, players and Newcastle United backroom staff will look seriously at the human rights situation in Saudi Arabia' - Sacha Deshmukh
Ahead of Newcastle United Football Club's first Premier League game since the club's controversial takeover by a Saudi-led consortium, Sacha Deshmukh, Amnesty International UK's CEO, said:
"Whatever the result on Sunday, we wish Newcastle fans and their team well, but we remain deeply concerned about how our football clubs are being used for sportswashing.

"Football clubs being purchased for the purpose of trying to distract from serious human rights violations isn't confined to Newcastle, and sportswashing isn't confined to football - but the Saudi takeover has obviously brought the issue of human rights and football governance into sharp relief.

"Despite assurances about a supposed separation from the Saudi state, ownership of St James' Park is now very much about image management for Crown Prince Mohammed bin Salman and his government.

"As the season progresses we hope fans, players and Newcastle United backroom staff will look seriously at the human rights situation in Saudi Arabia and be prepared to speak out about the jailing of people like Abdulrahman al-Sadhan, whose 20-year sentence for tweeting was upheld just hours before the Newcastle deal went through. 

"We'd like to see Tracey Crouch's forthcoming review into football governance accepting the case for strengthening the owners' and directors' rules, to make them human rights-compliant and prevent those implicated in serious human rights violations from buying their way into English football." 
Offer to discuss new ownership rules
Earlier this week, Amnesty wrote to the chief executive of the English Premier League, Richard Masters, offering to discuss proposed human rights changes to football's Owners' and Directors' test after last week's controversial purchase of Newcastle United by a Saudi Arabia-backed consortium.
Last week, Saudi aid worker Abdulrahman al-Sadhan had a 20-year jail sentence for writing satirical tweets criticising the authorities upheld. Al-Sadhan received his lengthy sentence in April after an unfair trial before the country's notorious Specialised Criminal Court. For more information on the human rights situation in Saudi Arabia, go here.