UK: letter to Premier League calls for urgent human rights meeting after Saudi-Newcastle deal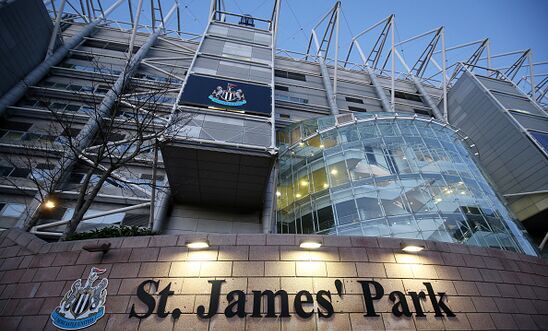 The controversial purchase of Newcastle United appears to be part of a wider sportswashing strategy by the Saudi authorities © Jack Thomas
Amnesty UK CEO writes to Richard Masters offering to discuss new human rights-compliant Owners' and Directors' test
Move comes as Government conducts review of corporate governance in English football
  
'The way the Premier League waved this deal through raises a host of deeply-troubling questions about sportswashing' - Sacha Deshmukh
 
Amnesty International has written to the chief executive of the English Premier League offering to discuss proposed human rights changes to football's Owners' and Directors' test after last week's controversial purchase of Newcastle United Football Club by a Saudi Arabia-backed consortium.
 
Amnesty UK CEO Sacha Deshmukh has written to the Premier League's chief executive Richard Masters offering a meeting with corporate lawyer David Chivers QC who last year co-wrote a new human rights-compliant Owners' and Directors' test on Amnesty's behalf.
 
This updated test was sent to the Premier League last July when it appeared the Saudi-Newcastle deal was unlikely to proceed. However, the speedy finalising of the deal last week has lent new impetus to calls on the league to urgently update its ownership rules. 
 
Amnesty's analysis shows the current ownership test has numerous serious shortcomings, with no bar on ownership for those complicit in acts of torture, slavery, human trafficking or even war crimes. The Chivers document - "Proposed change to the Premier League Rules Owners' and Directors' test to address international human rights and discrimination" - points out the phrase "human rights" fails to even appear in the current text of the test.
 
Last week's deal appears to have relied on assurances that the Saudi Arabian government would not be involved in the running of Newcastle United, despite Saudi Arabia's Public Investment Fund - the majority purchasers of the club - being directly chaired and controlled by Saudi Arabia's Crown Prince, Mohammed bin Salman. 
 
Under Mohammed bin Salman's leadership Saudi Arabia has experienced a major human rights crackdown, with government critics and human rights defenders arrested - including prominent women's rights activists - tortured and put on trial. In October 2018, the journalist Jamal Khashoggi was murdered in the Saudi consulate in Istanbul, a killing which the UN has said was "overseen, planned and endorsed by high-level officials" of the Saudi state. 
 
Last week, Saudi aid worker Abdulrahman al-Sadhan had a 20-year jail sentence for writing satirical tweets criticising the authorities upheld, leading to a rebuke from the US State Department. Al-Sadhan received his lengthy sentence in April after an unfair trial before the country's notorious Specialised Criminal Court. (For more information on the human rights situation in Saudi Arabia, go here).
  
Sacha Deshmukh, Amnesty International UK's CEO, said:
"The way the Premier League waved this deal through raises a host of deeply troubling questions about sportswashing, about human rights and sport, and about the integrity of English football.
 
"How can it be right that the Premier League's current Owners' and Director's test has nothing whatsoever to say about human rights? 
"The events of last week will have lent even more urgency to the Government's ongoing review of the governance of English football.  

"Football is a global sport on a global stage - it urgently needs to update its ownership rules to prevent those implicated in serious human rights violations from buying into the passion and glamour of English football. 
 
"We hope that Richard Masters will see that making football's ownership rules human rights-compliant can only be for the long-term good of the game." 
Downloads