UK: Silencing whistleblowers 'shameful and completely unacceptable'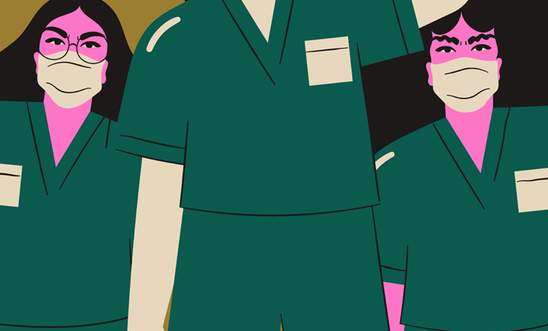 Reports of MP sacked from care home job for speaking out about PPE shortages "incredibly concerning"
Whistleblowers are crucial for exposing wrong-doing and must not be silenced
No-one should be silenced for voicing concerns about safety, Amnesty International UK said today, following reports that Labour MP Nadia Whittome has been fired from her temporary role as a care worker at a retirement village in Nottinghamshire for speaking out about personal protective equipment shortages.
Allan Hogarth, Head of Advocacy and Programmes at Amnesty International UK, said:
"This is an incredibly concerning case, and forms part of a disturbing reported pattern of carers and other healthcare professionals being gagged or fired for speaking out about vital protective equipment shortages.
"Whistleblowers have long played an essential role in exposing wrongdoings that threaten our safety, rights and liberties, and they must be able to do this without the fear of reprisal.
"No-one should be silenced for voicing concerns about safety. Any retaliation or reprisal against whistleblowers must be properly and swiftly investigated."