UK: School and student activists to attend parliamentary event to demand support for human rights defenders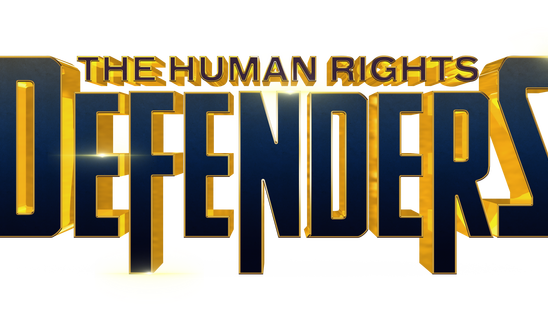 School pupils and student activists from across the UK will attend a parliamentary event tomorrow hosted by Amnesty UK, the All-Party Parliamentary Human Rights Group and the British Group of the Inter-Parliamentary Union to demand Government action on the protection of human rights defenders.
As part of the Brave campaign, which calls for the urgent protection of human rights defenders globally, youth and student activists from across the UK will gather in Parliament to showcase the work they have been doing to raise awareness of the daily dangers faced by human rights defenders around the world and to demand that the UK do more to support them
Last year, 321 defenders in 27 countries were killed for their work - the highest number ever on record. The young activists will meet with MPs to discuss the UK Government's responsibility to step up its work on the protection of these brave defenders.
Amnesty was joined by Rania Ali, a 23-year-old Syrian refugee and journalist who has been campaigning for refugee rights in Austria since she was forced to flee her home in Syria in 2016. Her journey was turned into an award-winning documentary – 'Escape from Syria: Rania's Odyssey'.
Rania Ali, said:
"I was one of the forgotten, voiceless people of Syria whose life was torn apart by the violence and destruction we did not cause. But I count myself lucky - I was able to escape and now I'm here to tell my story.
"All of us have the right to tell our own stories and defend our freedoms and our rights.
"But attacks on journalists and other human rights defenders are increasing at an alarming rate. If we don't stop this now, then democracy will be lost, and injustice and tyranny will win.
"It is the responsibility of governments to protect our human rights and those who defend them. We will continue to speak out until we see this change."
Kate Allen, Amnesty UK's Director, said:
"It is humbling and inspiring to see the determination with which youth activists across the world are challenging us all to demand a better and fairer world. They remind us that every person's action is powerful.
"That's why its so fantastic to see youth activists from across the UK showing leadership and standing in solidarity with Human Rights Defenders around the world.
"Around the world, attacks against ordinary people who stand up for freedom, justice and equality are surging. Authorities around the world are misusing their power to crack down on human rights defenders - imprisoning, torturing and even killing them for speaking up.
"Amnesty is calling on the UK Government to show the world that supporting human rights defenders is a priority."