UK: Saudi-backed bid for Newcastle United must prompt football ownership rule changes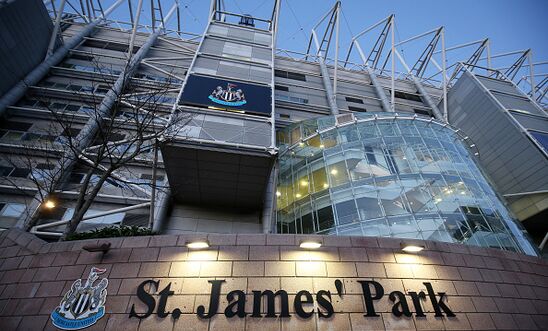 Deal has long been regarded as attempt to sportswash Saudi Arabia's human rights record
Renewed call for Premier League to introduce a human rights-compliant owners' and directors' test
'An association with top-tier football is a very attractive means of rebranding a country or person with a tarnished reputation' - Sacha Deshmukh
Responding to reports that the resolution of a commercial dispute over Premier League broadcast rights in the Middle East will clear the way for a Saudi Arabia-backed consortium to buy Newcastle United Football Club, Sacha Deshmukh, Amnesty International UK's CEO, said:
"Ever since this deal was first talked about we said it represented a clear attempt by the Saudi authorities to sportswash their appalling human rights record with the glamour of top-flight football. 
 
"Saudi ownership of St James' Park was always as much about image management for Crown Prince Mohammed bin Salman and his government, as it was about football. 
 
"During the course of this protracted on-off buy-out, we've seen the Saudi authorities finally release jailed women's rights activists like Loujain al-Hathloul - though only with punitive conditions attached and only after years of pressure from the international community.
 
"Under Mohammed bin Salman, the human rights situation in Saudi Arabia remains dire - with government critics, women's rights campaigners, Shia activists and human defenders still being harassed and jailed, often after blatantly unfair trials. 
 
"The closed-door trial of Jamal Khashoggi's alleged killers was widely perceived to be a part of a wider whitewash by the authorities, and Saudi Arabia is accused of a catalogue of crimes under international humanitarian law during the long-running conflict in Yemen.
 
"Instead of allowing those implicated in serious human rights violations to walk into English football simply because they have deep pockets, we've urged the Premier League to change their owners' and directors' test to address human rights issues. 
 
"The phrase 'human rights' doesn't even appear in the owners' and directors' test despite English football supposedly adhering to FIFA standards. We've sent the Premier League a suggested new human rights-compliant test and we reiterate our call on them to overhaul their standards on this.  
 
"As with Formula 1, elite boxing, golf or tennis, an association with top-tier football is a very attractive means of rebranding a country or person with a tarnished reputation. The Premier League needs to better understand the dynamic of sportswashing and tighten its ownership rules."
More information on Saudi Arabia's human rights record is available here. 
New rules needed
Last year, Amnesty UK wrote to the Premier League with a detailed proposal for a new human rights-compliant owners' and directors' test after commissioning expert advice from corporate lawyers David Chivers QC and Seamus Woods of Erskine Chambers. Among other issues, the proposal said that "to comply with the norms expected of a sporting organisation which has regulatory oversight of its member clubs, the incorporation of a 'fit and proper' test must respond to the wider expectations to which that organisation is subject. The test cannot be divorced from broader corporate governance considerations nor from the general standards of conduct which that organisation espouses."