UK: Protective equipment shortages 'incredibly worrying' during coronavirus response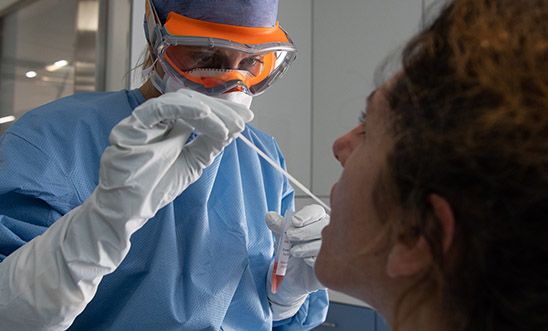 Amid reports of severe ongoing shortages of personal protective equipment for NHS and health workers responding to Covid-19, Amnesty International UK is urging the Government to ensure good-quality protective equipment is speedily provided.
Kate Allen, Director at Amnesty International UK, said:
"Reports of severe shortages of vital personal protective equipment for NHS and other health workers are incredibly worrying, and could have tragic consequences during the response to the coronavirus crisis.
"As they join the fight against coronavirus, these frontline workers deserve immediate attention and the Government must urgently put in place measures that protect their right to health and minimise their risk of contracting the disease.
"Good-quality personal protective equipment, information, training and psychosocial support is urgently needed to support nurses, doctors and other response staff during the unfolding crisis."