UK migration: Government urged to drastically reduce excessive use of detention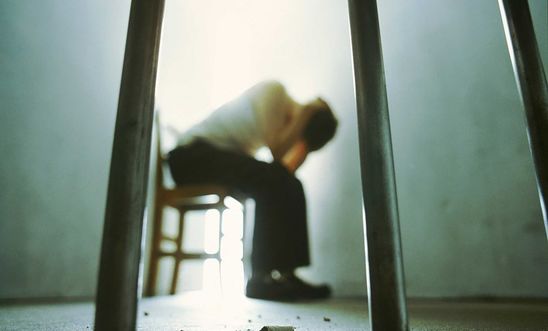 Quarterly migration report shows that 27,817 people were detained in the last year
"The sheer numbers illustrate how the detention process has become normalised, when it ought to be an exceptional measure."
- Steve Valdez-Symonds
Responding to the publication today of new Office of National Statistics and Home Office figures on immigration, Amnesty International said that the UK Government must address the countless people unnecessarily detained every year. 
The figures show that the number of people taken into detention in the year ending June 2017 was 27,817, with a total of 48 children.  
Some 65% of those released had been detained for longer than a week, with more than a third (36%) detained for at least 30 days and 200 people released after more than one year in detention. One individual remained detained after 1,514 days, more than four years. 
The statistics also reveal, as with previous years, the majority of people who were released this year were returned to the community. 
Steve Valdez-Symonds, Amnesty UK's Refugee and Migrant Rights programme director, said:
 
"The detention figures remain unacceptable. Tens of thousands of people are still detained every year, many of whom will be released after weeks or months of profound distress back into the same community from which the Home Office ripped them, when they should not have been detained at all.
 
"The sheer numbers illustrate how the detention process has become normalised, when it ought to be an exceptional measure.
 
"Immigration detention is being used to detain large numbers of people, sometimes for prolonged periods, often for no immediate or reasonably foreseeable purpose, and without any real effective consideration of suitable alternatives to it.  
 
"For almost all of these people, there is no fixed time limit on their detention, and the uncertainty surrounding just how long their detention may last adds considerably to the distress of both those detained and their loved ones separated from them.
 
"The suffering of so many people subjected to our immigration detention system, and that of their families, will continue while debate on immigration neglects these people and their experience. 
 
"This shameful reality demands that the Government urgently look beyond mere numbers and headlines to address that which is at the heart of any immigration system – people. 
"The UK Government needs to drastically reduce its use of immigration detention to end the unnecessary suffering it causes to thousands of people every year."
ENDS
 
NOTES TO EDITORS
Amnesty International UK has long expressed concerns regarding immigration, with the 2005 report Seeking immigration is not a crime: detention of people who have sought asylum, and more recently the 2011 briefing Out of Control: The case for a complete overhaul of enforced removals by private contractors
Amnesty, along with more than 180 individuals and organisations, made submissions to the Joint All-Party Parliamentary Group on Refugees and Migrants (APPG) inquiry into the use of detention that reported in March 2015. Amnesty also made submissions to the Government-commissioned Shaw inquiry into detention, which reported in January 2016. 
The APPG concluded that detention is being used "disproportionately and inappropriately and that most problems could be simply resolved by not detaining most of the people currently held under immigration powers", and the Shaw findings were consistent with their conclusion. Shaw identified that safeguards against excessive detention were inadequate and the need to develop alternatives to detention. 
 
Despite the recommendations of these two enquiries, highlighting the excessive use of detention, the Home Office continues to detain tens of thousands of people every year. Amnesty continues to urge the UK government to overhaul its detention system to prevent people being detained in circumstances where they need not be and should not be. 
Amnesty urges the UK government to dramatically reduce its use of immigration detention and impose a time limit on how long people are detained, as was recommended by a cross party group of parliamentarians in 2015.