UK: Lords debate marks crucial step towards reuniting refugees with their families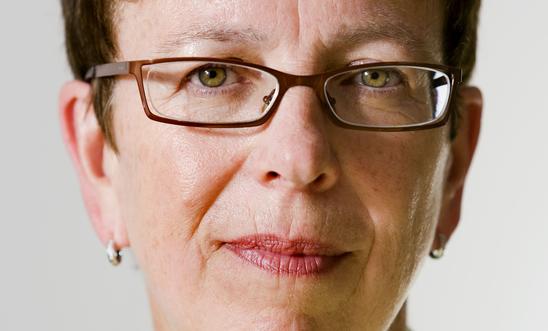 Kate Allen, Director of Amnesty International UK, said it is perverse that families are kept apart by arbitrary rules
Only family members explicitly allowed to join adult refugees in the UK are their spouse or partner and their dependent children under the age of 18
Child refugees who arrive alone in the UK have no right under current immigration rules to be reunited with their closest relatives
Today marks an important step towards improving the lives of refugees who have been torn apart from their families.
Amnesty International, Oxfam, Refugee Council and British Red Cross hope the second reading of the  Refugees (Family Reunion) Bill will bring refugees in the UK a step closer to being reunited with their parents and siblings.
Separation of families can have a devastating impact on people's lives – preventing their rehabilitation as well as their ability to integrate and adapt to their country of asylum.
Current rules state that:
The only family members explicitly allowed to join adult refugees in the UK are their spouse or partner and their dependent children under the age of 18.
Unlike adult refugees, children who arrive alone in the UK have no right under current immigration rules to be reunited even with their closest relatives, leaving them at much greater risk than their British peers.
Where there are routes under immigration rules for other family members to join, these are made exceptionally narrow by stringent requirements.
This means that those family members who have become separated and remain outside the UK are left with the invidious choice of staying put in what can be an insecure and dangerous place - or embarking on a treacherous, expensive, unregulated journey.
In not allowing child refugees to sponsor even their closest family members, the UK is among only two EU countries – the other being Denmark – to be out of sync with the rest of the continent.
Kate Allen, Director of Amnesty International UK, said:
The organisations strongly believe family reunification is a key way to secure the welfare and safety of refugees and improve their chances of integration and recovery.
"Amnesty welcomes the House of Lords shining a light on the need for safe family reunion in the UK. As Christmas approaches, the plight of hundreds of refugees is thrown into sharp relief.

"Child refugees are some of the most vulnerable in the UK. On their arrival they face a plethora of new struggles – a new language and culture as well as the psychological fallout from incredibly traumatic experiences back in their home country.

"Yet, current UK rules deprive child refugees of their families. Having found a place of safety - often suffering severe hardship and abuse to do so - these children must endure the awful prospect that they may never see their parents and siblings again.

"It is perverse that families are kept apart by arbitrary rules. A change to this country's Refugee Family Reunion policy has the power to transform and rebuild lives – and sends a message to the world that we are a nation that welcomes and supports those fleeing the horrors of war and persecution."
Maurice Wren, Chief Executive of the Refugee Council, added:
"Everyone should have the right to be with their family, the people that know them best and make them feel safe. But tragically, every single day refugee families already torn apart by conflict and war are being kept apart by restrictive UK rules.

"This needs to change. We strongly welcome today's House of Lords debate calling on the Government to do more to bring refugee families together again." 
Alex Fraser, director of refugee support at British Red Cross, said:
"Families belong together. This is no different for refugees. This bill aims to expand an existing safe and legal route to protection, and could help families torn apart by conflict and persecution avoid life-threatening journeys to be together again. People who have already been through more than most of us can imagine deserve greater certainty in their right to be reunited with their families."  
Fionna Smyth, Oxfam's Head of Humanitarian Advocacy and Campaigns, said:
"Outdated and arbitrary rules are forcing families to live apart. This means that people facing war or persecution overseas have to make dangerous journeys to be reunited with their loved ones.

"It also means that refugees living in the UK are often consumed with worry and take longer to integrate into British society. Hopefully this Bill will bring separated and traumatised families a step closer to a shared future together."
Background: Refugees (Family Reunion) Bill
Baroness Sally Hamwee introduced a Private Members' Bill earlier this year that would allow more refugee families to be reunited in safety in the UK.
The bill will receive its second reading today and it is hoped peers will support this call by attending the debate and voting to make the proposed changes a reality.
The Refugees (Family Reunion) Bill would help children but also families more widely who have fled their home country by:
Expanding the criteria of who qualifies as a family member for the purposes of refugee family reunion.
Giving refugee children in the United Kingdom the right to sponsor their family members to join them under the refugee family reunion rules
Giving British citizens the right to sponsor their family members recognised as refugees to join them under the refugee family reunion rules.
Reintroducing legal aid for refugee family reunion cases.