UK: Jamaica deportation a 'cruel' exile of people from their homes and families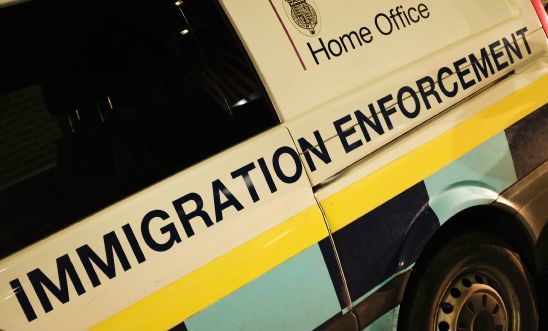 © Home Office enforcement van © Getty Images
A deportation flight to Jamaica took off from the UK in the early hours of this morning with an estimated 20 people on board.
The deportation comes after a court of appeal judge ordered the Home Office not to carry out the scheduled flight after concerns that some detainees may not have had access to legal advice.
Responding to the deportations, Steve Valdez-Symonds, Amnesty International UK's Refugee and Migrant Rights Director, said:
"The fact this deportation flight has gone ahead is extremely concerning.
"Among the most glaring injustice is the Government's complete disregard for the rights and lives of people who have grown up in this country since childhood.
"A number of people the Home Office sought to deport on this the flight are likely to have had rights to British citizenship as children – rights that were denied to them by the Home Office's excessively high fees for citizenship.
"To exile people from their home and families, after depriving them of their rights in the first place, is cruel.
"It is a disgrace that two years on from the promise to learn lessons from the Windrush scandal - which also saw people wrongly denied their British citizenship and unlawfully deported - the Home Office continues to use harmful policies and practice to deprive people of their rightful citizenship.
"We need to see an urgent and fundamental change to the way the Government respects the rights of its citizens.
"As a minimum, there should be no further deportation flights until the Windrush Lessons Learned Review is published and its recommendations addressed."