UK immigration statistics: Charities call for change to restrictive rules on refugee family reunion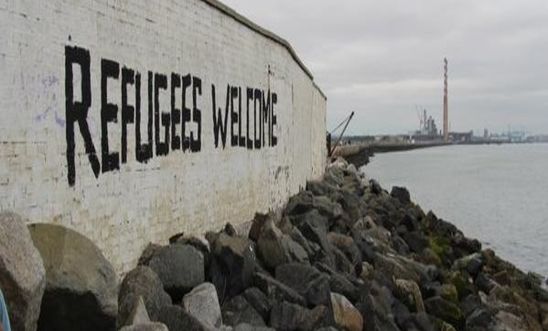 Commenting on the Home Office quarterly immigration statistics today, Amnesty International UK, British Red Cross, Oxfam and the Refugee Council said in a statement:
"That 1,950 refugees living in the UK have been able to be reunited with the family members they desperately miss and need is great news. First-hand experience tells us that reuniting refugee families gives them the best chance of living settled and fulfilling lives.
"But the fact remains that many refugees are not able to pass the current restrictive rules and complicated process which is difficult to navigate without legal support. Child refugees have no right to reunite with their loved ones. Neither do siblings. Others will struggle to gather the necessary paperwork or will not be able to afford legal help.
"The Home Secretary should change these restrictive rules so that more families can be reunited in safety."
ENDS
Background
The Home Office statistics show that 1,950 family reunion visas were issued in the first three months of 2018. This compares with 1,294 visas issued over the same period in 2017, or 5,218 visas over the full year to December 2017.
Amnesty International UK, Oxfam and the Refugee Council are members of the #FamiliesTogether coalition, which campaigns for the rules on refugee family reunion to be changed. The coalition includes more than 20 organisations: Amnesty International, British Red Cross, Care, Care 4 Calais, The Children's Society, Helen Bamber Foundation, Help Refugees, Oxfam, Refugee Action, Refugee Council, Safe Passage, Scottish Refugee Council, Solidarity with Refugees, SOS Children's Villages, STAR, The Tavistock and Portman NHS Foundation Trust, UNHCR, Welsh Refugee Council and Young Roots.
The eligibility criteria for refugee family reunion in the UK mean that refugees can only reunite with their partner or their children if they are under the age of 18. The #FamiliesTogether coalition is supporting Angus MacNeil MP's Refugees (Family Reunion) Bill that would widen these criteria. This Bill would also reintroduce legal aid to support refugee families with their applications.