UK: Home Office reform urgently needed following forced DNA requests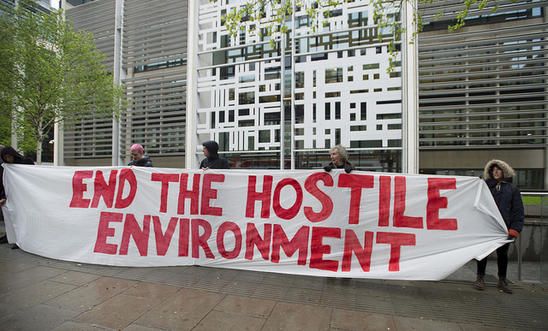 Protesters from Global Justice Now demonstrate outside the Home Office © David Mirzoeff/Global Justice Now
'The Home Office has once again been exposed as being a law unto itself' – Steve Valdez-Symonds
Responding to Home Secretary Sajid Javid apology to the House of Commons after more than 130 people were forced to provide DNA samples, Steve Valdez-Symonds, Amnesty UK's Refugee and Migrant Rights Programme Director, said:
"The Home Office has once again been exposed as being a law unto itself. The Home Secretary needs to face up to the fact that problems in his department are systemic, chronic and deep-rooted.
"Over several decades, successive governments have consistently encouraged policies and practice which disrespect the law and harm the people directly affected.
"This dysfunctional department cannot continue to be rewarded by being given more powers while vital safeguards, such as appeal rights and legal aid, are stripped away.
"Root and branch reform is urgently needed and protections restored to keep the Home Office in check."