UK: 'Harrowing' COVID-19 death toll published as public share concern over Government PPE failure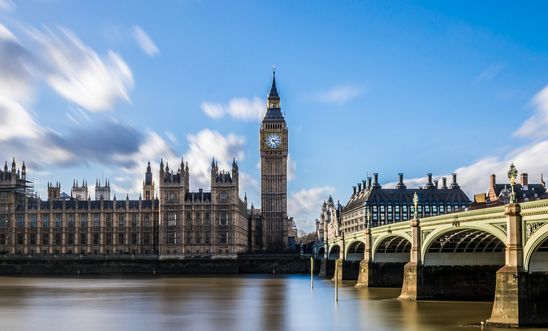 More than 26,000 patients have died in hospitals, care homes and community
New polling finds two-thirds of UK public believe the Government has performed poorly in its provision of PPE for healthcare and essential workers
78% do not think the Government has been fully transparent in its communications
Over 20,000 people sign Amnesty petition calling on UK Government to protect vulnerable people
'Each death represents an individual tragedy and the Government will have questions to answer over its handling of COVID-19' – Kate Allen
The latest figures revealing the combined number of daily deaths in hospitals, care homes and the community raise serious concern over the UK Government's failure to effectively tackle the coronavirus pandemic, Amnesty International warned today.
New data released by Public Health England shows that a total of 26,097 patients had died in hospitals, care homes and the wider community after testing positive for coronavirus in the UK as of 5pm on Tuesday.
The figures come as Amnesty releases results from a new survey of 2,000 UK adults showing a lack of confidence in how the Government is responding to the crisis. Amnesty's poll - conducted by Opinium between 24- 27 April – revealed that:
nearly two in three people in the UK believe the Government has performed poorly in providing personal protective equipment for healthcare workers (60%) and key workers (62%).

more than three-quarters

78% felt that the Government had not been fully transparent in its communication with the public so far with over a third (36%) saying the Government has tended not to be or never has been transparent in relation to its handling of the pandemic.
Kate Allen, Amnesty UK Director, said:
"These harrowing figures raise serious concerns over the failure of our Government to effectively tackle the coronavirus pandemic.
"Each death represents an individual tragedy and the Government will have questions to answer over its handling of COVID-19.
"These figures are coming out far too late - it is three months since the first confirmed coronavirus case in the UK and public trust in the way the Government has handled the provision of PPE remains low with the Government's transparency still coming into question.
"We need to see an urgent escalation in protective equipment, testing and training for those on the frontline of this crisis. Any delay will only cost more lives." 
Amnesty has been campaigning for the UK Government to ensure the most vulnerable are adequately protected during the coronavirus pandemic – a petition to the UK Government has now reached over 20,000 signatures.