UK: 'Deeply concerning' that peaceful climate activists were referred to 'dubious' anti-terrorism programme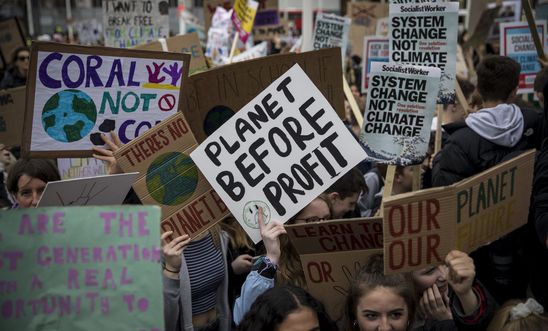 Responding to the news that at least 45 activists were referred to the Government's Prevent scheme over environmental extremism between April 2016 and March last year, Allan Hogarth, Amnesty UK's Head of Advocacy and Programmes, said:
"It's deeply concerning that peaceful environmental activists were ever referred to the Home Office's anti-terrorism programme. The Government must respect the rights of those peacefully protesting and ensure that the voices of those demanding action on tackling the climate crisis can be heard without fear of being labelled 'extremists'.
"Under the guise of Prevent and the incredibly vague definition of 'extremism' the Government has been able to profile, use surveillance, compile date and infringe on the personal freedoms of many individuals and minority communities.
"This cannot go on. The Government's failure to appoint an independent reviewer to assess its dubious strategy remains incredibly concerning. We urge them to appoint an impartial and independent reviewer as a matter of urgency."