UK: abortion pill progress for English women whilst Northern Irish women 'further isolated'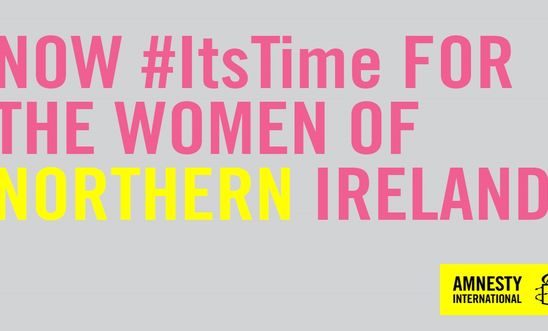 Responding to news of new government plans to allow women in England to take an early abortion pill at home, Grainne Teggart, Amnesty International UK's Northern Ireland campaigns manager, said:
"Whilst the UK Government is making progress for women in England, it's further isolating women in Northern Ireland who are again being left behind - still subjected to archaic and discriminatory abortion laws.

"Women in Scotland, Wales and soon England can take a second abortion pill in the comfort of their homes, whilst women in Northern Ireland are denied access to this sometimes vital service. Instead, they are often forced to risk prosecution by accessing pills online. 

"Next month, a mother in Northern Ireland is in court to challenge the decision to prosecute her for helping her young daughter access abortion pills. This mother and her daughter are not criminals and the law shouldn't treat them as such. 

"Theresa May is cruelly neglecting the rights of girls and women in Northern Ireland. The abortion ban must be lifted so that all women in the UK have equal rights to free, safe and legal abortion."
Northern Ireland pill case
A ground-breaking case which will focus attention on the criminalisation of abortion is currently going through the Northern Irish courts. A mother who helped her (then) 15-year-old daughter procure abortion pills online is challenging the decision of the Public Prosecution service in Northern Ireland to prosecute her. Amnesty is an intervenor in this case and is working closely with the mother and legal team to contest the prosecution. A judge in Belfast granting leave for the judicial review has said the case raises "issues of considerable public importance and public debate". The hearing is expected in late September.