UAE/UK: protest and panel event for jailed Emirati activist Ahmed Mansoor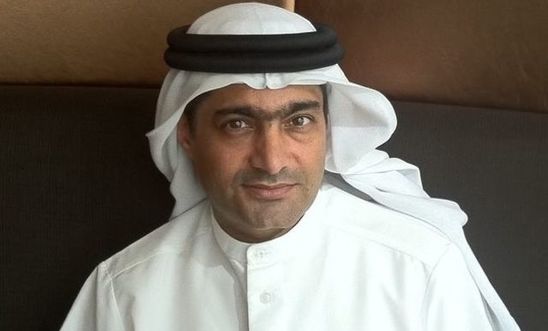 Ahmed Mansoor was jailed for ten years for 'insulting the status and prestige of the UAE and its symbols' © Private
Prominent prisoner of conscience - who turns 50 next week - is serving ten-year jail sentence
'Ahmed and I were imprisoned at roughly the same time last year - I'm now free but he remains behind bars' - Matthew Hedges
Amnesty International will be protesting outside the United Arab Emirates Embassy in London on Saturday 19 October (3-4pm), as part of a series of high-profile events calling for the release of the jailed Emirati activist Ahmed Mansoor. 
Mansoor, an engineer, poet and prominent human rights activist, is serving a ten-year jail sentence for "insulting the status and prestige of the UAE and its symbols" and similar charges. Before his 2017 arrest, Mansoor was known as the "last human rights defender in the UAE" because of his fearless work documenting human rights violations in the country. 
Amnesty has designated Mansoor a prisoner of conscience, jailed solely for peacefully expressing his views. Last month, Mansoor was beaten in prison and began a hunger strike to protest at his ongoing imprisonment. 
Ahead of Mansoor's 50th birthday on 22 October, which is the third successive birthday he will have spent in jail, more than 130 leading human rights organisations have signed an Amnesty-coordinated open letter calling on the Emirati authorities to release him.
The 19 October protest will be followed by an open panel event (5-6.30pm) at Amnesty UK's east London office, with contributions from:
Matthew Hedges (British PhD student jailed in UAE last year)
Safa Al Ahmad (Saudi journalist and filmmaker)
Tarek Megerisi (Libyan political analyst)
Oscar Jenz (Amnesty UK's UAE country coordinator)
Matthew Hedges said:
"Ahmed and I were imprisoned at roughly the same time last year - I'm now free but he remains behind bars. I suffered immensely and the damage done will be with me forever - I can only imagine the terrible toll that this prolonged imprisonment will be having on him. No-one should ever be imprisoned for expressing opinions, and promoting a free and fair society with human rights for all."
Oscar Jenz, Amnesty International UK's UAE country coordinator, said: 
"While the UAE is busily trying to improve its standing in the world with things like high-profile ventures into football club ownership, Ahmed Mansoor is languishing in an Emirati prison cell - a victim of the UAE's intolerance of free speech. We need countries like the UK to be more vocal over the need for Ahmed to be released."
Further events on behalf of Ahmed Mansoor during a "global week of action" (16-23 October) are planned - including in New York, Washington, Toronto and Switzerland - with social media campaigning using the #FreeAhmed hashtag. 
EVENT DETAILS
Protest (3-4pm): United Arab Emirates Embassy, 1-2 Grosvenor Crescent, London SW1X 7EE (map)
Panel event (5-6.30pm): Amnesty International UK, 17-25 New Inn Yard, London EC2A 3EA (map)