UAE: three sisters detained after tweeting about their jailed brother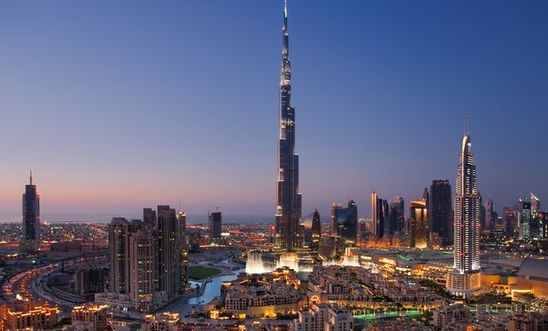 UAE has tried to market itself as an open and progressive country despite its dark underside © Sophie James / Shutterstock.com
The women 'have vanished as if into a black hole' after being detained on 15 February 
Three women who have been detained incommunicado for nearly two weeks by the United Arab Emirates are at risk of torture and must be urgently released, said Amnesty International. 
The women, three sisters, disappeared after they were summoned for questioning at a police station in Abu Dhabi on 15 February after speaking on Twitter about their brother, who is a prisoner of conscience.
The three women - Asma Khalifa al-Suwaidi, Mariam Khalifa al-Suwaidi and Alyaziyah Khalifa al-Suwaidi - had been peacefully campaigning online for their brother Dr Issa al-Suwaidi. He is one of 69 people convicted after an unfair mass trial of 94 government critics and reformists in 2013, a trial widely known as the "UAE 94" trial.   
After the three went to the police station for questioning, they failed to return home and have had no contact with their family since. Their mother received a brief phone call from someone claiming to be a State Security official the next day, and was told "Your daughters are fine" but given no further information. The sisters are believed to have been denied access to a lawyer. In previous cases documented by Amnesty, detainees held by the State Security are generally taken into secret detention facilities where they are held incommunicado for weeks or months with no access to their families or lawyers and where they are often tortured or otherwise ill-treated. 
The three women are among several other families of prisoners convicted following the "UAE 94" trial who have been harassed, intimidated or arrested after criticising proceedings or publicising allegations of torture in detention on Twitter. A number of others have had travel bans imposed on them or had their passports confiscated. 
The UAE has subjected scores of government critics and activists calling for reform to arbitrary arrest since 2011, and subjected many of them to lengthy incommunicado detention and in some cases enforced disappearance. 
Amnesty International Middle East and North Africa Director Philip Luther said:
"The authorities are clearly punishing these women for speaking out on Twitter to draw attention to their brother's unfair trial. 

 

"Shortly after posting a tweet that said 'I miss my brother', Asma Khalifa al-Suwaidi and her two sisters were summoned by police and now have vanished as if into a black hole.

 

"The authorities must recognise that attempts to silence critics and crush freedom of expression by resorting to deeply repressive tactics will backfire. 

"Despite trying to market itself as one of the most open and progressive states in the region, the UAE has a dark history of clamping down on dissent with an iron fist. 

 

"The authorities are now making it nearly impossible for people to peacefully express criticism online without retribution."