Turkey: Verdict expected in long-running trial of Amnesty Chair and ten others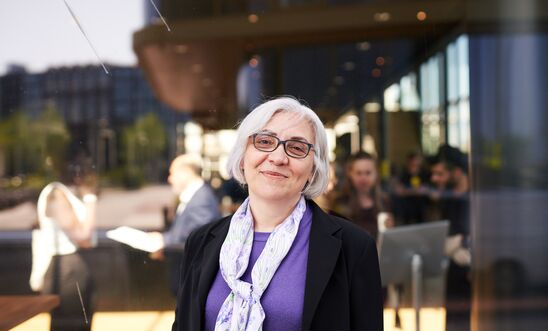 © Amnesty International (Foto: Jordi Huisman)
Istanbul court expected to deliver verdict on Friday
'From the start, this has been a politically-motivated trial' - Idil Eser
The verdict in the trial of Amnesty Turkey's chair, the organisation's former Turkey director and nine other human rights defenders, is expected tomorrow.
Taner Kılıç, Idil Eser, Özlem Dalkıran, Günal Kurşun, Veli Acu, Nejat Taştan, Nalan Erkem, İlknur Üstün, Şeyhmus Özbekli, Ali Gharavi and Peter Steudtner are all on trial for baseless terrorism charges.
The 11 human rights activists have spent nearly three years fighting the charges and could face up to 15 years behind bars if found guilty.
Ahead of Friday's hearing in Istanbul, Amnesty called for the acquittal of all 11 human rights defenders.
Over the course of 11 earlier hearings spread over nearly three years, 'terrorism' allegations against all 11 defendants have been repeatedly and categorically disproven, including - ironically - by the state's own evidence. The prosecution's attempt to present legitimate human rights activities as unlawful acts has comprehensively failed, said Amnesty.
The key hearing will begin at 8.00am BST (10.00am local time) on Friday 3 July at Istanbul Heavy Penal Court, No 35.
While COVID-19 restrictions have prevented Amnesty sending international representatives to observe the hearing in person, Turkey-based Amnesty colleagues will be at the courthouse to relay developments to the Amnesty movement and the wider world.
Idil Eser, former Amnesty Turkey Director and one of the activists on trial, said:
"From the start, this has been a politically-motivated trial, just like so many others against other human rights defenders, journalists, lawyers, academics and activists.
"These prosecutions aim to silence those in the dock and send a message to the rest of society: fight for human rights or speak the truth at your peril. We'll be hoping for the best, but ready for the worst."
Taner Kılıç spent more than year in jail
In August 2018, after more than 14 months in prison, former Amnesty Turkey Chair Taner Kılıç was released on bail. Eight of the others spent almost four months each behind bars before they were released in October 2017.
At the tenth hearing in November 2019, the prosecutor requested acquittal for five of the 11, and convictions for the remaining six.
Crackdown in Turkey
Following a failed coup attempt in 2016, Turkey has seen a significant crackdown on civil society. Mass prosecution, detention, intimidation and arrests have created a "suffocating climate of fear".
Last November, Amnesty released a report detailing how hundreds of people have been detained in Turkey for commenting or reporting on Turkey's military offensive in northeast Syria. Journalists, social media users and protesters have been accused of "terrorism" and subjected to criminal investigation, arbitrary detention and travel bans.