Turkey: Construction workers in Istanbul airport trial should be released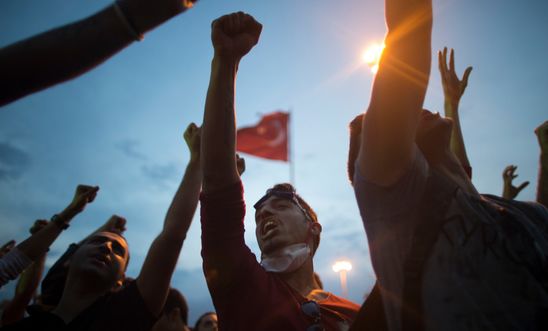 Protest in Instanbul © Getty Images
Mass trial of 61 workers and trade unionists who protested against unsafe conditions gets underway today
At least 52 workers have already died at the site of Istanbul's third airport
Thirty-one construction workers in pre-trial detention for protesting unsafe working conditions on the site of Istanbul's third airport must be immediately released, Amnesty International said as a mass trial gets underway today.
The trial sees 61 workers and trade unionists in court following a protest on 14 September - 31 of those on trial have already spent two months in prison pending the start of the trial.
The trial begins just days after official figures revealed that there have been 52 fatal work accidents on the site since 2013.
Andrew Gardner, Amnesty International's Turkey Strategy and Research Manager, said:
"By detaining and prosecuting these workers who were simply calling for dignified and safe working conditions, the Turkish authorities are sending out a message that anyone who attempts to stand up for their rights will be punished.
"With the official statistics showing that at least 52 workers have died on the site, it is surely now time for the authorities to listen to the legitimate demands of these workers rather than trying to silence them.
"All of the construction workers and unionists on trial today must be released immediately and unconditionally."