Turkey: Amnesty's ex-Director and honorary Chair must be acquitted in absurd 'terror' trial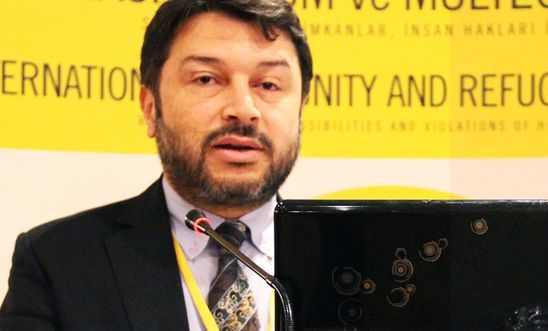 Prosecution's summing-up expected after more than two years
More than two years after they were first detained, Amnesty Turkey's Honorary Chair, Former Director and nine other human rights defenders must be acquitted of the absurd charges they still face, Amnesty International said ahead of their trial hearing in Istanbul today [26 November].
Taner Kılıç, Amnesty Turkey's honorary chair, İdil Eser, the organisation's former Turkey director and nine other human rights defenders, known as the Istanbul 10, are being tried on baseless allegations of "membership of a terrorist organisation". 
The hearing will begin at 07.00am GMT, on 27 November, 10.00am local time, at Istanbul Heavy Penal Court, No 35.
Kumi Naidoo, Amnesty International's Secretary General, said:
"After months in jail and years before the courts, the prosecution has failed to present any credible evidence to substantiate the absurd charges made against Taner and the Istanbul 10.
"Instead, the baseless accusations against them have been comprehensively demolished over the course of nine hearings. And yet the threat of conviction still hangs over them.
"The Istanbul 10 and Taner must be acquitted, and all those jailed merely for defending human rights must be immediately and unconditionally released."
Taner Kılıç spent more than 14 months in prison before his release on bail in August 2018. Eight of the Istanbul 10 spent almost four months each behind bars before they were bailed in October 2017.