Today's CIA rendition cases at European Court are 'last chance' for truth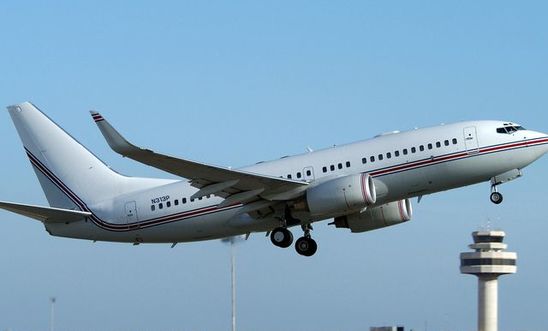 One of the planes known to have been used by the CIA in its rendition programme © Toni Marimon/AFP/Getty Images
'Romania and Lithuania have never been held accountable for their direct involvement in CIA rendition and secret detention' - Julia Hall 
Hearings are being held at the European Court of Human Rights today in two key CIA rendition cases against Romania and Lithuania, cases which are being seen as a last chance to expose the truth over how these two countries aided and abetted the US programme of kidnappings and secret detention.
The hearings - concerning Abd al-Rahim al-Nashiri and Zayn al-Abidin Muhammad Husayn (usually known as Abu Zubaydah) - are an attempt to uncover the full details of what happened to the two men in CIA custody before they were sent to Guantánamo Bay, where they are currently held. 
The US Senate Select Committee on Intelligence's report in December 2014 included numerous details of the torture - including waterboarding - suffered by al-Nashiri and Abu Zubaydah at the hands of the CIA, but courts in the USA have declined to hear cases related to the CIA's operations.
Amnesty has intervened, together with the International Commission of Jurists, in these current proceedings - which are being brought by al-Nashiri against Romania and by Abu Zubaydah against Lithuania. Amnesty has previously intervened in other similar European Court cases, including claims brought by the same men against Poland, which resulted in a July 2014 judgment against Poland for its involvement in the CIA operations.
A host of European states played a role in facilitating the torture and enforced disappearance of people by the CIA in the aftermath of the 11 September 2011 attacks on the USA, yet relatively little has been done to bring perpetrators to justice. In February this year the Council of Europe's Secretary General closed its inquiry into European states' roles in the CIA rendition and secret detention programme. 
The current European Court hearings are being seen as the last chance to lay bare the facts behind the CIA rendition programme in Romania and Lithuania.
Julia Hall, Amnesty International's expert on counter-terrorism and human rights in Europe, said: 
"Romania and Lithuania have never been held accountable for their direct involvement in CIA rendition and secret detention. 

 

"Today's hearing is a chance for the victims' lawyers to set the facts out before the European Court in the hope that it will help break the conspiracy of silence.

 

"The hearings today on the human rights violations in Romania and Lithuania are all the more important given that other avenues for accountability have been closed off to these victims of torture."